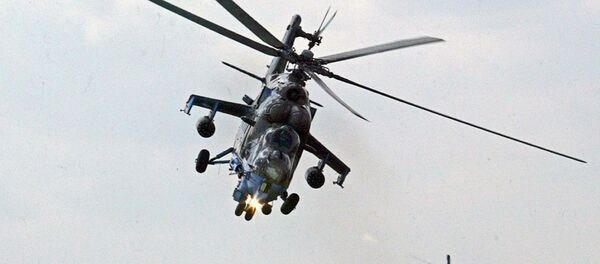 21 December 2015, 10:05 GMT
BAKU (Sputnik) – The Erebuni base was formed in 1995 and the MiG-29 Fulcrum multirole fighters were deployed there in 1998, according to the Russian Defense Ministry. In July 2001, the units at Erebuni were incorporated into an air division of the Russian 102nd Military Base in Gyumri, Armenia.
"This, of course, is an issue of bilateral relations between Russia and Armenia. Bearing in mind, of course, that every country … in the region reacts based on the threats and challenges it encounters. This factor should always be taken into account … We, of course, should keep our eyes open taking into account threats and challenges," the minister said.
Russia has reinforced its military base in Armenia with attack and transport helicopters, the Defense Ministry said earlier.