The unannounced inspection was launched on Tuesday and is scheduled to end on February 9.
"It may seem that permanent combat readiness is enough, while 2,700 planned military exercises scheduled by the Russian Ministry of Defense for 2017 is too much," the analyst said. "However, American troops are being deployed to the Baltics at the moment, to an area located some 200 kilometers (124 miles) away from Saint Petersburg. NATO fighter jets are drilling flights at a height of 150 meters (492 feet) in Estonia."
Khrolenko explained that the latter points to NATO getting ready to penetrate high-tech air defenses.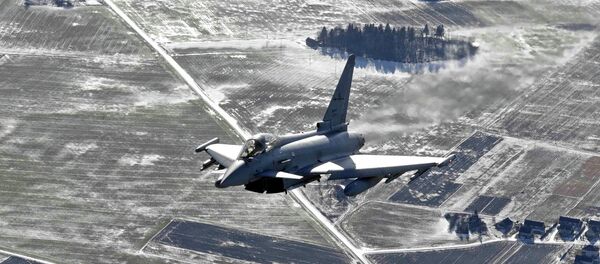 7 February 2017, 19:57 GMT
Russian officials and experts have been
wary
of NATO's tough rhetoric with regard to Moscow, as well as the bloc's increasing military presence in Eastern Europe and the Baltic region since mid-2014. The Kremlin has repeatedly expressed concern that the alliance's apparent muscle-flexing poses a threat not only to Russia, but to regional security and stability.
On January 31, NATO Secretary General Jens Stoltenberg said that the alliance does not "seek confrontation with Russia." He added that the bloc's response to what it perceives as a more assertive posturing on Moscow's part was "measured."
"And still the bustle in the Baltics, drills in the Black Sea and NATO's buildup means that the armed forces of lands located far away from Russia are trying to create a half ring on Russia's western border. By the way, the intervention into South Ossetia in 2008 began soon after Georgia and the Pentagon conducted joint war-games," the analyst detailed.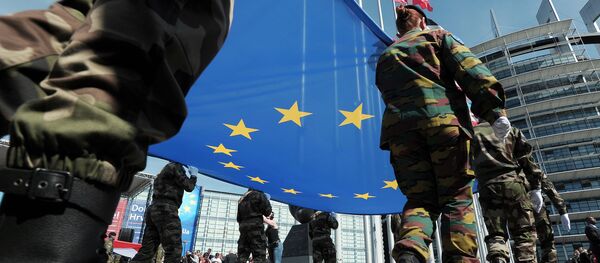 6 February 2017, 07:27 GMT
Khrolenko was referring to the Immediate Response 2008, the $8 million drills which saw 1,630 Georgian servicemen and 1,000 American soldiers train at the Vaziani Military Base. The exercise was held between July 15 and July 31. The Georgian military entered South Ossetia less than ten days later, on August 7.
The political analyst underscored that Russia has found itself in an increasingly unstable security environment, citing the latest spate of violence in Ukraine as an additional case in point.
"This is why a snap check of the Russian Aerospace Forces looks like a necessary and sufficient response to challenges posed by NATO," he said.
Never miss a story again — sign up to our Telegram channel and we'll keep you up to speed!