MOSCOW (Sputnik) – Dutch experts claim that Russian hackers have targeted the Binnenhof complex, located in The Hague and housing Prime Minister Mark Rutte's office, Zakharova added.
"Members of the state's government are increasingly active in engaging in this hysteria, amplified by the media. They do not choose words, they do not have any proof, they publicly claim that Russia is a source of cyberthreats, without having any facts," Zakharova said at a briefing in Moscow.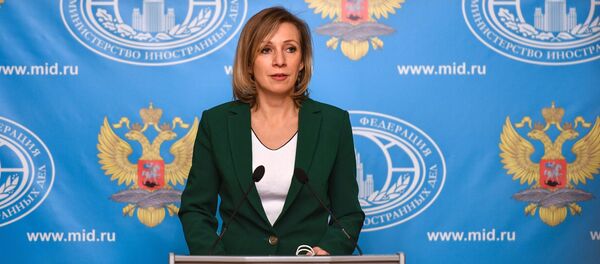 9 February 2017, 13:16 GMT
Zakharova recalled that former Dutch Foreign Minister and NATO's ex-Secretary General Jaap de Hoop Scheffer had called the Netherlands attractive for Russian hackers in the light of the upcoming parliamentary elections.
On February 1, Dutch Interior Minister Ronald Plasterk expressed concern over the possibility that the results of the parliamentary elections could be manipulated and added that he considered Russia as one of the actors, which could be interested in influencing the vote.
In mid-January, Dutch Foreign Affairs Minister Bert Koenders said the state's government had been on alert about the risk of Russian hacking ahead of the Dutch parliamentary elections, set for March 15.