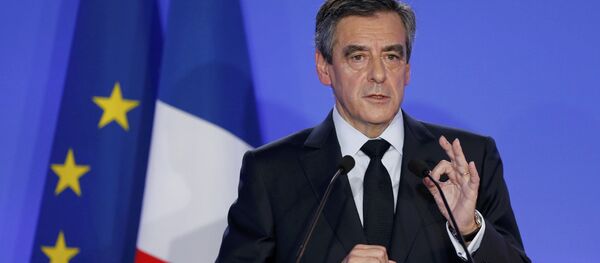 9 February 2017, 23:28 GMT
MOSCOW (Sputnik) — French National Front Vice President Florian Philippot called on the Republicans presidential candidate Francois Fillon on Friday to withdraw from the race.
"If we want to see fair presidential election Francois Fillon should withdraw [candidacy]," Philippot told Public Senat and Sud Radio radio stations.
Fillon has been widely criticized due to the ongoing fraud scandal, involving his wife and children.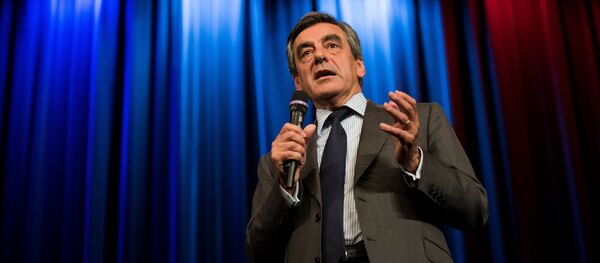 5 February 2017, 06:44 GMT
On Thursday, the latest Ifop poll showed that Fillon would gain slightly over 17 percent of the votes during the first round of the presidential elections and would drop out of the race. National Front leader Marine Le Pen is expected to lead with 26 percent of votes against 21 percent for the independent presidential candidate Emmanuel Macron.
The scandal around Fillon arose on January 25, when the satirical weekly magazine Le Canard Enchaine reported that Fillon's wife had been paid up to $8,500 for working as her husband's parliamentary aide and received a $5,400 monthly salary at the prestigious cultural magazine La Revue des Deux Mondes, which is owned by Fillon's friend Marc Ladreit de Lacharriere.
According to the magazine, Charles and Marie Fillon, who worked as their father's assistants between 2005 and 2007, had earned about $90,700, though it was unclear whether they had really exercised their job responsibilities.
The first round of the French presidential elections is slated for April 23, with the run-off scheduled for May 7.