MOSCOW (Sputnik) — These remarks come after Scottish First Minister Nicola Sturgeon has repeated proposals to hold a second independence referendum before the United Kingdom formally leaves the EU in 2019.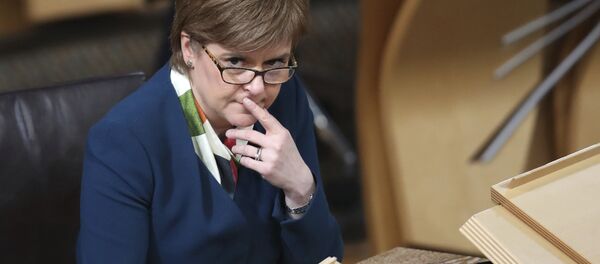 8 February 2017, 17:25 GMT
Scotland held an independence referendum in September 2014, in which slightly over 55 percent of voters rejected independence. However, the desire to stay within the EU was reaffirmed during the Brexit referendum in June, when 62 percent of Scots voted to remain in the European Union.
"The [commission's] position in Scotland hasn't changed. [Article 49] would also apply to Scotland. If Scotland became an independent country I think article 49 is the normal starting point. There are a number of official candidate countries … And obviously were Scotland to become independent, they would join that list," Minor was quoted as saying by the Guardian newspaper.
However, Minor did note that it may be easier for Scotland to speed through the application process and bypass other countries already in queue, given that its legislation already lines up with the existing EU rules.
Scotland will also need to commit to adoption of the euro currency, the spokeswoman added, but noted that there is no "stipulated timeline" for this particular process.