MOSCOW (Sputnik) — Trump added that he would like to see peace between Israel and Palestine as well as "a level of reasonableness of both parties."
"No deal is good if it is not good for everybody, and we are in that process, and we will see what happens. People have been in that process for many decades, and it has been going a long for a long time. So many people think it cannot be made. I have very smart people that… say a deal [between Israel and Palestine] can't be made. I disagree with them. I think a deal should be made, and it can be made," Trump said in an interview with the Israel Hayom newspaper, adding that within the framework of these potential deal the Palestinian side should also make concessions.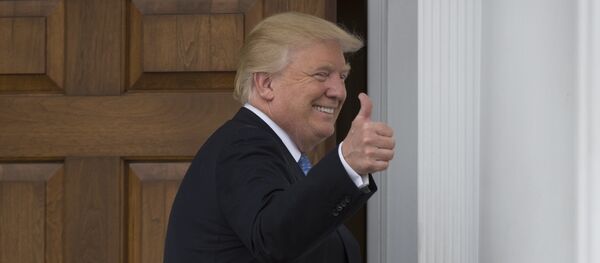 14 January 2017, 21:44 GMT
The relations between Israel and Palestine has been tense for decades. The Palestinians are seeking to create their independent states on the territories of the West Bank, partially occupied by Israel, and the Gaza Strip. However, Israel refuses to recognize its independence.
The recent escalation of the conflict between the Palestinians and Israel took place after the latter has legalized some 4,000 housing units built on the occupied Palestinian territories. The move has already been criticized by the Palestinians and many countries, such as Belgium, Russia and Turkey among others.