MOSCOW (Sputnik) — Earlier in the day, media reported citing a provincial council head that at least 20 civilians had been killed in a foreign airstrike in Helmend.
"There has been fighting in and around Sangin over the last few weeks, and US Forces have conducted strikes to support and defend our Afghan partners. As with all claims of civilian casualties, we will investigate them to determine the facts and whether civilians were hurt or killed as a result of our operations," Cleveland said.
According to Cleveland, the United States is taking all precaution measures to prevent civilian casualties while conducting counter-terrorism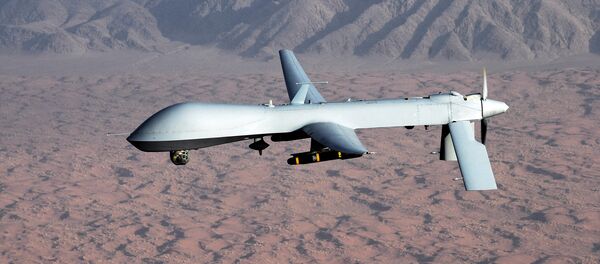 20 January 2017, 15:30 GMT
"With that said, we have no evidence that civilians were killed in these strikes, rather just claims from the Taliban that civilians were killed as a result of our strikes in Sangin [town in Helmand]," Cleveland added.
The Resolute Support mission, focused on training, advising and assisting Afghan National Defense and Security Forces, was launched on January 1, 2015.
Afghanistan is in a state of political and social turmoil, with government forces fighting the continuing Taliban insurgency. The instability has persisted in the country since the 2001 US-led invasion to defeat the Taliban and al-Qaeda in the wake of the 9/11 attacks in the United States.