"I have good news. Ukroboronprom has developed a new missile for the Ukrainian Air Force. The 57-mm air-to-surface missile is designed for use by attack helicopters and warplanes," Poroshenko wrote on his Facebook page.
He also posted a video of the test during which the crew of a helicopter equipped with new engines and an onboard system of electronic jamming Adros successfully hit all their designated targets.
"The crew takes only a half second to fire its entire load of 20 missiles," Poroshenko happily elaborated.
Social media users were quick to point out the apparent likeness of this missile to the Soviet S-5.
"How is this new? Looks like an ordinary launching device with unguided air-to-surface missiles. The size of the missiles is the same as the Soviet S-5 had"
© Wikipedia
An archive photo of a Soviet S-5M rocket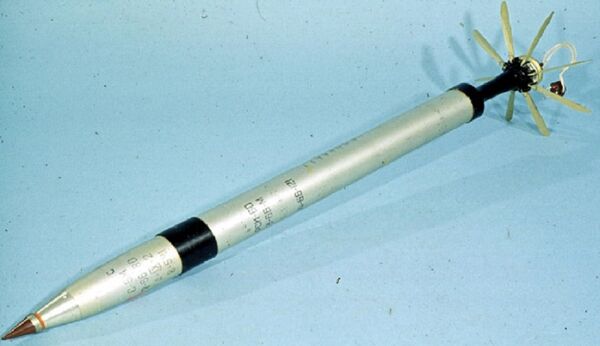 An archive photo of a Soviet S-5M rocket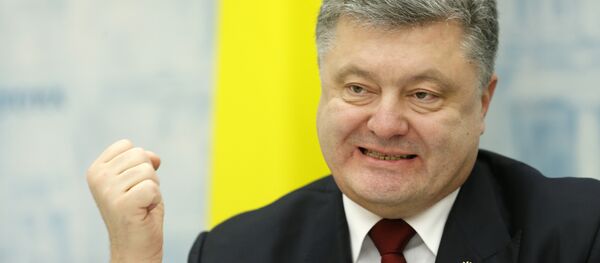 27 January 2016, 20:41 GMT
Kiev never misses an opportunity to boast about new missiles allegedly designed, built and "successfully" tested in the country.
In December 2016, Verkhovna Rada deputy Serhiy Pashinsky bragged about Ukraine having allegedly "left Russia behind in this type of weapon."
Military experts are less euphoric about such statements though, insisting that Ukrainian defense contractors are making use of old Soviet designs and that their "latest state-of-the-art" systems are just souped-up versions of weapons developed decades ago.
Never miss a story again — sign up to our Telegram channel and we'll keep you up to speed!