MOSCOW (Sputnik) — Kalashnikov Concern delivered the first order of Saiga-12S shotgun to the Indonesian anti-drug agency (BNN), the manufacturer's press service said Monday.
"Kalashnikov Concern, a part of the Rostec state corporation, has successfully completed the delivery of the first batch of Saiga-12S shotguns to the Indonesian national anti-narcotics agency (BNN). This delivery is strategically important for the expansion of civilian products exports, as well as foreign cooperation strengthening," the press service said.
The manufacturer's experts also conducted a training and show shootings for the BNN employees.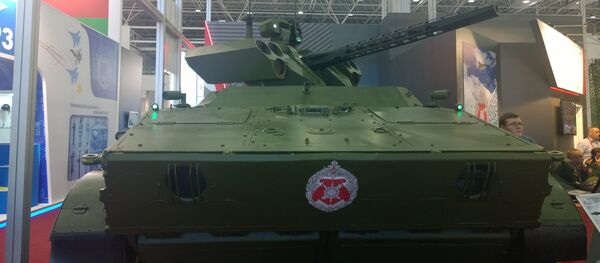 10 September 2016, 15:31 GMT
The Saiga-12 is a 12-gauge shotgun available in a wide range of configurations, patterned after the Kalashnikov series of assault rifles. The Saiga-12S is a 23 inches version which comes with a traditional rifle stock or with an AK-style separate pistol grip and folding stock (version S for "skladnaya", "folding").
The Kalashnikov Concern was created in 2013 in the merger of two Soviet-era plants, Izhmash and Izhevsk Mechanical Plant, becoming Russia's largest producer of rifles and other weaponry.
The company sells civilian firearms and combat weapons in over 25 countries, including in Europe, Africa and Asia.