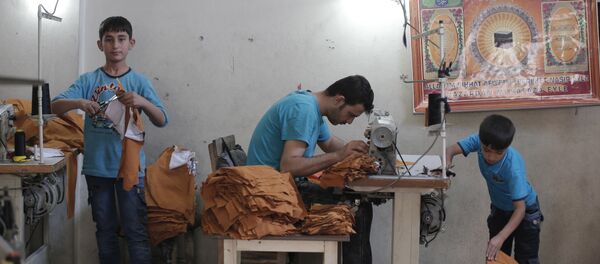 11 January 2017, 13:34 GMT
MOSCOW (Sputnik)
–
Speaking in an interview with the Anadolu news agency, Yilmaz specified that over a half of the 850,000 Syrian refugee children in Turkey were attending classes in the country's public schools alongside with local children.
"We want to provide national education not only to our own children but also to those who have taken refuge in my country and those who are not able to live in their own country. If a person is uneducated, he or she will be open to additional risks wherever they are," Yilmaz stressed.
The civil war in Syria has caused a major humanitarian crisis making millions of people to flee the country. According to the UNHCR, over 2.8 million of Syrians are currently in Turkey.
Never miss a story again — sign up to our Telegram channel and we'll keep you up to speed!