KIEV (Sputnik) — Earlier in the day, Nasalyk said that his ministry would initiate the introduction of the emergency state in the energy sector due to the lack of coal used at the power stations.
"We cannot take coal from South Africa because it is sold out until April. There are only two options left: Russian [coal] import or Russian gas for gas and oil units," Nasalyk told the 112 Ukraine broadcaster.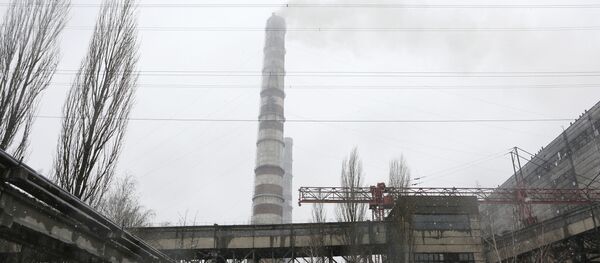 13 February 2017, 13:45 GMT
A Ukrainian political bloc supporting President Petro Poroshenko asked the country's leader to urgently convene a session of the National Security Council to consider unblocking railways into breakaway regions of Donetsk and Luhansk, which used to provide a large portion of coal for Ukrainian power stations.
Earlier on Monday, the Russian Energy Ministry told Sputnik that it had not received any requests from Ukraine for electricity supplies.
In 2014, Donetsk and Luhansk declared their independence from Ukraine when a new government came to power in Kiev after what many consider to have been a coup. In response, Kiev launched a military operation against the self-proclaimed republics in the Donbas region.