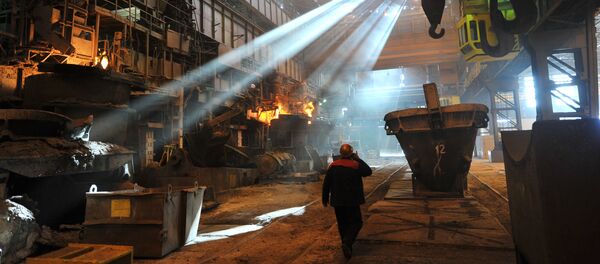 30 January 2017, 11:53 GMT
KIEV (Sputnik)
–
Ukraine has asked the World Trade Organization (WTO) to form a dispute settlement panel to handle its dispute with Russia over the latter's freight transit restrictions on Ukrainian goods, the Ukrainian Economic Development and Trade Ministry said Monday.
"On February 9, 2017, Ukraine lodged a demand with the WTO to form an expert group to deal with the numerous transit restrictions on Ukrainian transits to third countries, Kazakhstan and Kyrgyzstan, via Russian territory," the ministry said in a statement.
In September, Kiev began dispute proceedings against Russia over rail and road transit restrictions imposed on Kazakhstan-bound goods coming from Ukraine at the start of the year. The restrictions, signed by Russian President Vladimir Putin on January 1 and renewed in July, were imposed after the EU-Ukraine Association Agreement came into force and opened a free trade zone between Europe and Ukraine. The restrictions cover goods subject to tariffs or those included in Russia's trade embargo on the European Union.
Ukraine claimed the restrictions violated WTO rules and caused the country economic damage amounting to hundreds of millions of US dollars. September's complaint said trade with Central Asia fell by a third and caused Ukrainian GDP to fall 0.3 percent.
Never miss a story again — sign up to our Telegram channel and we'll keep you up to speed!