MOSCOW (Sputnik) — Venezuelan Vice President Tareck El Aissami slammed on Tuesday US sanctions against him which were put in place over his alleged involvement in drug trafficking.
"I consider this pathetic and shameful aggression as the recognition of my role in the anti-imperialist revolution," El Aissami said on Twitter.
He also called for his supporters not to be distracted by the "mean provocations" in the face of the need to revive the national economy.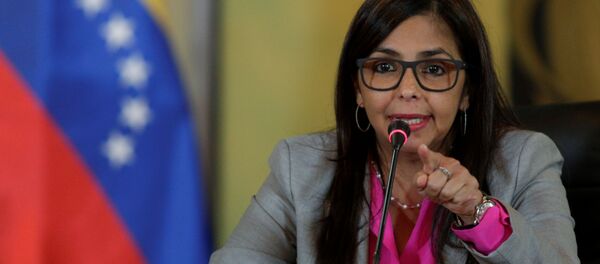 25 January 2017, 04:16 GMT
El Aissami, 42, was appointed the vice president by President Nicolas Maduro in January.
Sanctions against El Aissami were imposed by the US authorities on Monday
. According to the US Finance Ministry, El Aissami, who had served as minister of the interior and justice and governor of the Aragua state, carried out "deliveries of drugs from Venezuela" through air force bases and seaports. He is claimed to be involved in delivering approximately a metric ton of drugs to the United States, Mexico and other countries.
The US Finance Ministry also noted that El Aissami was a close associate of drug lords from Colombia, Venezuela and Mexico who had already been under US sanctions.