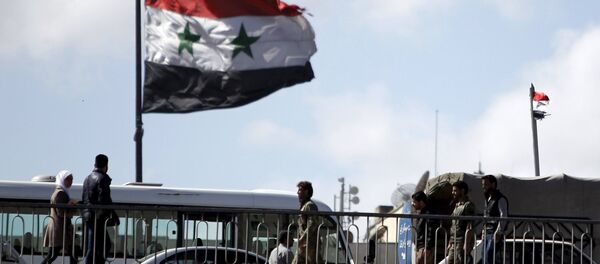 5 February 2017, 14:06 GMT
BEIJING (Sputnik)
–
Approximately 5,000 fighters from the restive northwest Chinese region of Xinjiang are fighting alongside militants in Syria, Syria's Ambassador to China Imad Moustapha told Sputnik.
"First, the number of terrorists originating from China has increased significantly with the course of the conflict. At present we can talk about 5,000 fighters," Moustapha said.
The diplomat noted that, because many of them travel with families, "we now have Chinese children in Syria who publish their videos on YouTube with swords and Kalashnikovs in their hands and talking about jihad in Syria."
Moustapha said around half of the militants ally themselves with the outlawed Daesh jihadist group, while the other half allies with the outlawed militant group formerly known as the Nusra Front. He further claimed that "100 percent of the Chinese fighters crossed into Syria through Turkey."
"Turkey is fighting Daesh now, but in the course of 4.5 years all foreign Daesh fighters moved to Syria through Turkey. It is a sad reality," Moustapha asserted.
Home to China's mainly Muslim Uyghur minority, the Xinjiang Uygur Autonomous Region is seen as a hotbed of anti-government insurgency that saw at lest 200 people die in attacks over two years.
East Turkestan Islamic Movement (ETIM), listed as a terrorist organization by China, Russia, the European Union, the United States and other countries, also operates in the region.
Ambassador Moustapha said "even the very name 'East Turkestan' invokes many associations in your head."
Never miss a story again — sign up to our Telegram channel and we'll keep you up to speed!