TOKYO (Sputnik) — Half-brother of North Korea's leader Kim Jong Un was assassinated on Tuesday at a Malaysian airport, media reported, citing a source in the South Korean government.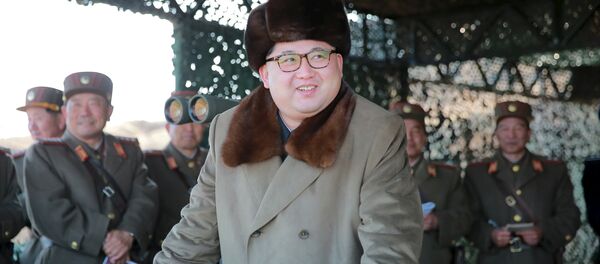 9 January 2017, 12:38 GMT
According to the Yonhap news agency, the Chosun broadcaster said earlier in the day that Kim Jong Nam was killed by two unidentified women with poisoned needles at an airport in Malaysia. The police reportedly suspect the killers of having links to North Korea.
Kim Jong Nam is the eldest son of North Korea's late leader Kim Jong Il and actress Sung Hae Rim, who passed away in 2002.
Kim left the country long ago and resided in Macau, where he had business. Before leaving the country he was considered as the main candidate for succeeding Kim Jong Il.