WASHINGTON (Sputnik) — Earlier in the day, The New York Times reported that Russia has secretly deployed a ground-based cruise missile in violation of the 1987 INF Treaty.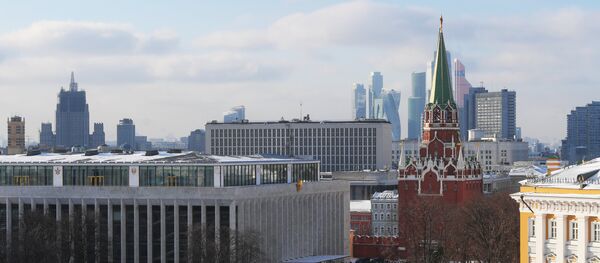 8 February 2017, 08:05 GMT
The treaty prohibits the development, deployment or testing of ground-launched ballistic or cruise missiles with ranges between 300 and 3,400 miles. It was implemented by 1991 with inspections carrying on until 2001.
"We support a review of Russia's ongoing INF Treaty violation in order to assess the potential security implications for the United States and its allies and partners," Baldanza said.
The spokesperson added that she would not comment on intelligence matters when asked to confirm US media reports.
"The Russian Federation remains in violation of its INF Treaty obligations," Baldanza claimed. "The Department of Defense has made very clear our concerns about Russia's violation, the risks it poses to European and Asian security, and our strong interest in Russia returning to compliance with the Treaty."
The United States has previously accused Russia of violating the INF Treaty. Russia has rejected the accusations, and said that the United States deploying its Europe-based missile defense system violates the treaty.