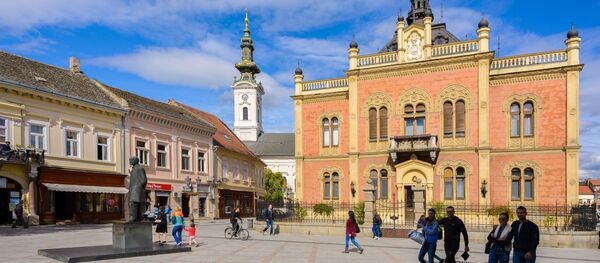 9 February 2017, 14:50 GMT
BELGRADE (Sputnik) — Answering a question about the party's candidate after the party's meeting, Stefanovic told reporters that the party voted for Vucic "unanimously."
Vucic himself said that a statement would be released later concerning his nomination for presidency. The same day the Progressive Party issued a statement saying that the party's presidium offered the main board committee to nominate Vucic as the candidate for presidency, with the committee's meeting scheduled for February 17.
The date of Serbian presidential elections is not yet settled. In December 2016, media reported that the presidential elections in Serbia could take place on April 9, 2017, along with the possible early parliamentary elections.
Current Serbian President Tomislav Nikolic was elected in 2012.