New Delhi (Sputnik)- To meet the shortage of Fighter Jets in Indian Air Force, Narendra Modi led government has approved $203 million for another production line of its light combat aircraft Tejas. India needs to increase its domestic production capacity to at-least 16 fighters per year which is currently as low as eight fighters per year. India needs 300-400 more fighter jets of different types over the next decade. "We are fully committed to the LCA. In another three months, work on the second line will start," Manohar Parrikar, India's Minister of Defense told reporters on the sidelines of India's biggest air show, where the home-grown fighter was showcased.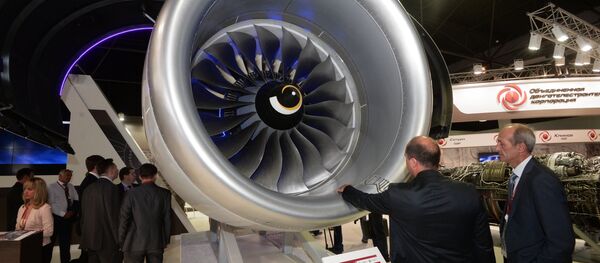 14 February 2017, 07:12 GMT
Government owned Hindustan Aeronautics limited had already set up second production line for series production of Tejas in December 2016 at Aircraft division in Bengaluru. Sources told Sputnik that HAL engineers are integrating Tejas SP-5 at second production line. HAL will set up third production line at Nekkundi in areas of 30,000 sq meters.
India expects to produce 16 Tejas aircraft per year from 2019-20. New Delhi is also trying to export Tejas to cost-conscious countries in Asia which are already shown interest.
India had symbolically formed the first squadron of Tejas in July last year with two aircraft. India may receive the prototype of the most advanced version of indigenously developed Tejas in 2019 a decade after the project was sanctioned at a cost of $370 million in year 2009. The Indian Air Force had to accept a stepped-down version of Tejas due to the delay in getting the MK2 project off the ground.