MOSCOW (Sputnik) – Relocation of the US embassy in Israel from Tel Aviv to Jerusalem will cause a public outcry in Arab countries, which will complicate the Israeli-Palestinian peace process, EU foreign policy chief Federica Mogherini said on Wednesday in an interview with the Welt media outlet.
"Such a symbolic step can provoke the Arabic public opinion, which will make it more complicated for Arab leadership to accompany the peace process of the two-state solution," Mogherini said.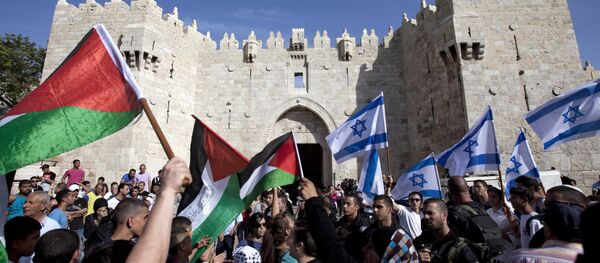 15 February 2017, 11:40 GMT
Israel recognizes whole Jerusalem as its capital while the international community considers the eastern part of the city as an occupied Palestinian territory.
In 1995, the US Congress passed a law which required the US embassy to be moved from Tel Aviv to Jerusalem, but the move has not been made yet.
During his presidential campaign, US President Donald Trump promised that his administration would move the US embassy to Jerusalem. The statement was criticized by Palestinian President Mahmoud Abbas, who said that such decision would not promote peace in the region. In January, Israeli ambassador to Russia Gary Koren told Sputnik that Israel would be pleased if the new US administration relocated the embassy to Jerusalem.