Previous attempts to find Nefertiti's secret tomb resulted in contradictory and incomplete data. As for the new project, led by Italian professor of physics Franco Porcelli, it will finally take the issue off the table, no matter what results it shows.
© Sputnik
Tutankhamun's tomb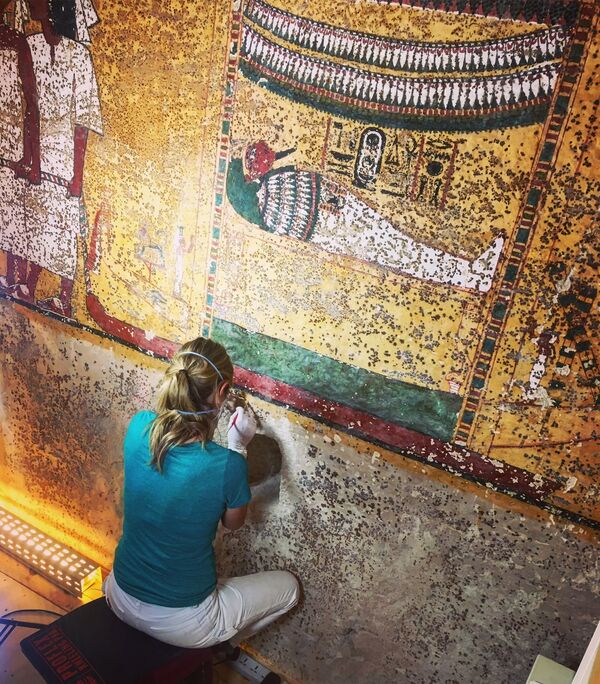 Tutankhamun's tomb
Nefertiti's Mysteries
In early August 2015, British historian and archaeologist Nicholas Reeves published a sensational article. Based on the HD-images of Tutankhamun's tomb situated in the Valley of the Kings, he claimed that one of its walls may hide a secret chamber of the pharaoh's step-mother, the legendary Nefertiti.

12 December 2016, 17:09 GMT
This suggestion attracted the attention of other Egyptologists and the Egyptian authorities, and Dr. Reeves received a permit to examine the tomb's walls with radar and other equipment. In February and March 2016, the press revealed Dr. Reeves' statement that he managed to find the secret room. However, this claim was denied by his opponents, such as former Secretary General of SCA Zahi Hawass.
Subsequently, two groups of scientists from Japan and the US studied the walls of King Tut's tomb using radar, heat sensors and other tools. Japanese physicists confirmed Reeves' calculations and conclusions, while their American colleagues denied them. As a result, the Government of Egypt banned the opening of the tomb until more complete and persuasive reports are made available.
Searching for truth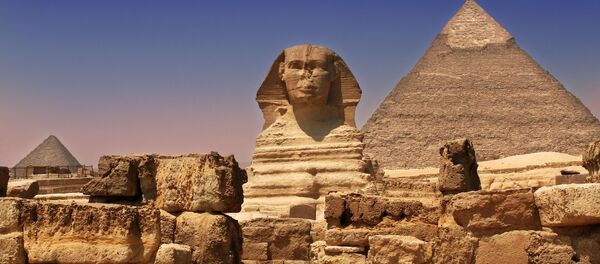 14 November 2016, 23:33 GMT
According to sources from the International Association of Egyptologists, the new project isn't limited to the study of Tut's tomb. The Italian researchers will probe the entire Valley of the Kings, aiming to find the lost tombs of many famous rulers: Amenhotep I, Thutmose II and Ramesses VII, as well as their wives and wives of other pharaohs.
The scientists emphasize that they are using a "non-contact" method, which causes no damage to the walls of tombs and artifacts. New-generation radars cover the entire frequency range, and they will allow the researchers to scan rock and soil at the depth of 10 meters. With such radars the scientists will be able to find things that couldn't be caught by radars produced in the 1980s and the 1990s. The works will result in a three-dimensional map of the Valley of the Kings, which will be then used by archaeologists in search of the secret rooms, tombs and remains.