Senate Bill 109 would make the illegal microchipping of a human being a Category C felony, punishable with 2-5 years in prison and a fine not exceeding $10,000. Becky Harris, a Republican representative from Las Vegas, says the idea for the bill comes from one of her constituents.
"This is a completely new issue," Harris said. "I just want a safety measure in place until we better understand the technology and the reasoning behind people's desire to require implanting chips."
Harris argues that the chips violate both privacy and ethics, such as who owns the information contained on the chip. "Ethical issues are really really important," Harris said. "Who owns the chip and who owns the information on that chip."
But even if the law is clear there, Harris argues that the chips are vulnerable to exploitation. "There's no cryptology or protection measures that we're aware of that are placed on these chips, so it's possible to hack the information contained within the chips," Harris said. "It is possible that you could harass or stalk chipped individuals with the right type of reader."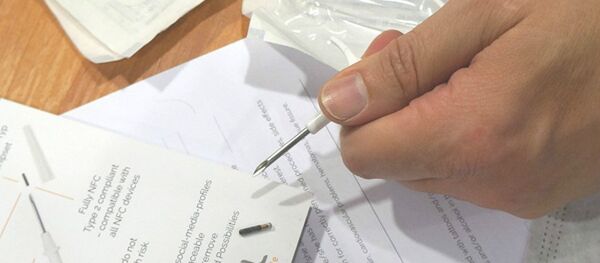 5 February 2017, 12:52 GMT
The law "wouldn't prohibit the voluntary decision of a person to be microchipped," she continued.
Other issues raised during the discussion included the administering of the chips to dementia patients to keep track of their whereabouts or chipping military pilots so they can be quickly located in case of their aircraft being shot down.
The US Food and Drug Administration approved human tracking chips in 2004, but controversial implementation led ten other states to pass legislation on tracking chips administered to humans. The Nevada legislature did not rule on the bill during the Monday session.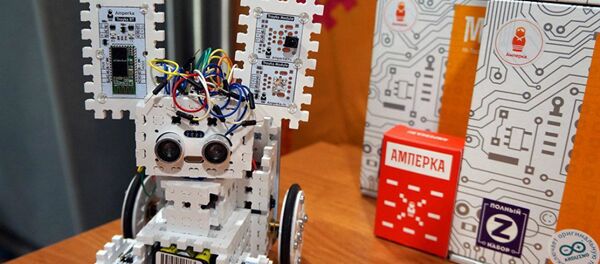 2 October 2016, 18:41 GMT
Harris says that in her research, she discovered an Australian company that had sold 10,000 implantable trackers since July 2016. "Each kit costs about $100 and includes a tag and an injection tool," she said.
In Australia, hundreds have already chipped themselves with the ability to operate electronic doors and devices from a distance.
The Wall Street Journal estimates that 30-50,000 chips have been sold globally, many to companies in Belgium and Sweden who have been using them for employee identification.