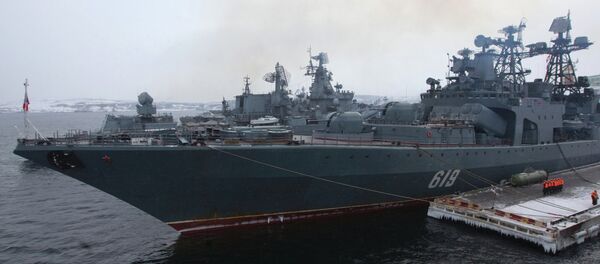 12 February 2017, 09:08 GMT
KARACHI (Sputnik)
–
Islamabad is considering the expanding of the contract on the delivery of the Mil Mi-35 helicopters from Russia, a high-ranking military official in Pakistan told Sputnik.
"Pakistan considers expending the existing Mi-35 helicopters contract with Russia, a number of additional machines will depend on our budget. According to the existing contract, Russia will supply 4 pieces to Pakistan," the official said.
The Mi-35 is a modern multipurpose attack helicopter, equipped with the latest navigation and avionics technology, capable of operating in high temperatures and in mountainous terrain. It can also be used for medical and transportation purposes.
Moscow and Islamabad concluded a contract on the delivery of 4 such helicopters in August 2015.
Pakistan may consider purchase of different types of Russia's military equipment including its advanced S-400 air defense systems, a high-ranking military official in Pakistan said.
"Russia has good tanks, helicopters, electronic equipment, air defense systems that Pakistan may consider. S-400 is a big ticket number and it will all depend on our budget," the official said.
The S-400 Triumf is Russia's next-generation air defense system, carrying three different types of missiles capable of destroying aerial targets at a short-to-extremely-long range. The weapon is capable of tracking and destroying all existing aerial targets, including ballistics and cruise missiles.
By now, the contract on systems' delivery has been finalized only with China.
Islamabad has no plans to purchase Russia's Sukhoi Su-35 fighter jets at the moment, a high-ranking military official stated.
"As of today, Pakistan has no plan to purchase Russia's Su-35 fighter jets," the official said.
The Su-35 is a 4++ generation aircraft employing technologies of the fifth generation, designed by the Sukhoi Aviation Holding Company, which belongs to the United Aircraft Corporation. The fighter jet (NATO reporting name Flanker-E) is an upgraded version of the Su-27 multirole fighter. It was first introduced to a foreign audience at the 2013 Paris Air Show.
In September 2016, Shahab Qadir Khan, deputy director of export promotion services in the Pakistani Defense Export Promotion Organization, told Sputnik that Pakistan was negotiating a deal on Su-35 and Su-37 jets with Russia.
Never miss a story again — sign up to our Telegram channel and we'll keep you up to speed!