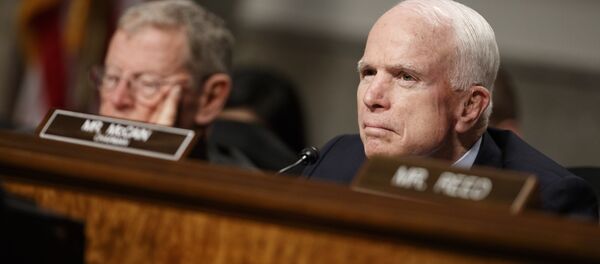 15 February 2017, 02:27 GMT
MOSCOW (Sputnik) – The news comes as the pranksters called US Congresswoman Maxine Waters, the one who earlier claimed that "Putin is continuing to advance into Korea," to say that
Russia has invaded Limpopo
, an African river that the politician believed to be a country in Africa.
Having introduced themselves as Ukrainian Prime Minister Volodymyr Groysman, Kuznetsov and Stolyarov also discussed the sanctions against Russia with Waters.
Following the incident, Peskov said Kremlin was not linked to the prank phone calls and appreciated the fact that nobody had the idea to accuse Moscow of the tricks.
The sanctions issue was also discussed with US republicans, according to the hoaxers.
"We have pranked McCain, Lindsey Graham and the Republican Majority leader in Congress McConnell in the Congress Mitch McConnell on the issue of anti-Russian sanctions, however, we can not tell the details yet," Kuznetsov said.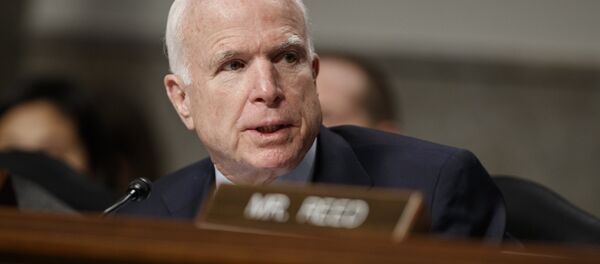 7 February 2017, 22:37 GMT