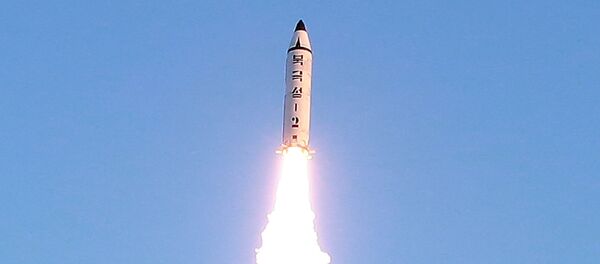 14 February 2017, 06:44 GMT
MOSCOW (Sputnik) — On Sunday, North Korea carried out a successful test of its Pukguksong-2 intermediate-range ballistic missile. The Pukguksong-2 can carry a nuclear payload, and has an estimated operational range of up to 2,000 km (1,200 miles).
"The successful test launch… is a measure aimed at enhancing the country's sovereignty, as well as the peace and security of the Korean Peninsula, in connection with the growing nuclear threat from the US," Kim said.
Speaking at an event organized to commemorate the 75th birth date of the late leader Kim Jong Il, the North Korean diplomat said Pyongyang intended to "further strengthen our defense capacity, strengthen the nuclear forces as long as the US nuclear threat and blackmail continues."