MOSCOW (Sputnik) — US House of Representatives Democratic Party members, including House Minority Whip Steny Hoyer, said Wednesday the alleged communication between then-presidential candidate Trump's campaign aides and Russian officials should be investigated. Hoyer called for a "very serious" House and Senate committee and oversight hearings to "get to the bottom" of the allegations.
"All this is an absolutely internal affair [of the US]. There is no need for us [Russia] to evaluate this," Peskov told reporters.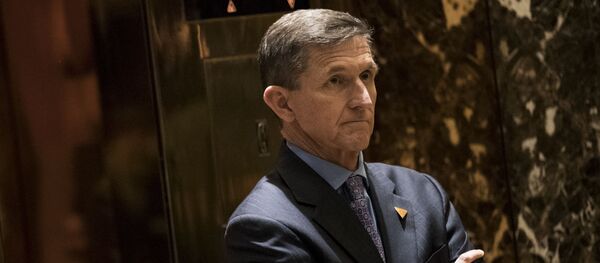 15 February 2017, 14:40 GMT
US House of Representatives Intelligence Committee Chair Devin Nunes later rejected these calls as political gamesmanship.
The news comes after former National Security Adviser Michael Flynn stepped down on Monday amid reports about leaked information that he misled Trump administration officials, including Vice President Mike Pence, about engaging in conversation with the Russian ambassador to the United States in December.
The reports claimed Flynn talked to Russian ambassador Sergei Kislyak about anti-Russia sanctions prior to Trump being inaugurated on January 20.