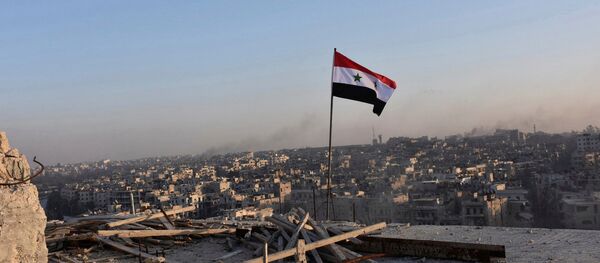 16 February 2017, 13:08 GMT
MOSCOW (Sputnik) — Over the course of Trump's 2016 presidential campaign, claims have been made that Trump's continued reliance on Deutsche Bank loans worth hundreds of millions of US dollars despite his poor financial record indicated Russian involvement, especially given recent accusations of the bank being complicit in laundering billions of US dollars for Russian clients.
The German-based bank's internal review, which started in accordance with politically exposed persons (PEP) rules when Trump launched his presidential campaign, found that Trump's loans were not guaranteed by Russia, The Guardian newspaper reported, citing sources familiar with the probe.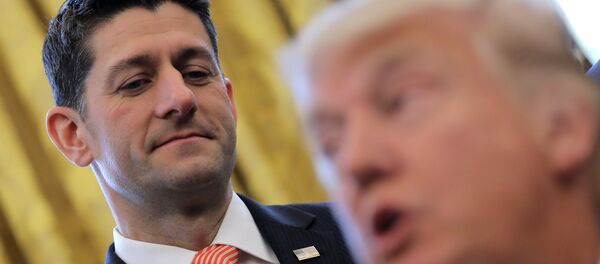 15 February 2017, 16:07 GMT
The bank did not give official statements despite calls from the US Congress for a public probe into its alleged involvement with Russian money laundering and extensive links with Trump and his family.
In late 2016, media reported that Trump had some $300 million in outstanding Deutsche Bank loans which were being restructured to avoid a conflict of interest between Trump's presidency and business ventures. Trump did not sell his real estate business after becoming president, instead entrusting the business empire to members of his family.
The new US president's alleged links to Russia have been the subject of much scandal in the United States over recent month. Opponents accused Trump of having business ties with Russia, while the president stated that he had no investments in the country. An intelligence memo, leaked to media, then claimed that Trump had been groomed by Russia for years before is presidential bid. Trump slammed these as fake news, while the US intelligence community admitted the information was unsubstantiated.