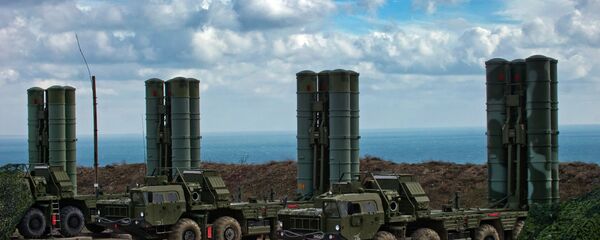 17 January 2017, 12:17 GMT
MOSCOW (Sputnik) — It will be the fifth S-400 regiment deployed to protect the airspace around the Russian capital.
"A missile regiment armed with new S-400 air defense systems will be deployed February 21, 2017, on combat duty to protect Moscow and the Central industrial region of Russia," the ministry said in a statement.
The S-400 is Russia's newest air defense system, carrying three different types of missiles capable of destroying aerial targets at a short-to-extremely-long range. The weapon is capable of tracking and destroying all existing aerial targets, including ballistics and cruise missiles.
© Sputnik
The S-400 Triumf Mobile Multiple Anti-Aircraft Missile System (AAMS)

The S-400 Triumf Mobile Multiple Anti-Aircraft Missile System (AAMS)