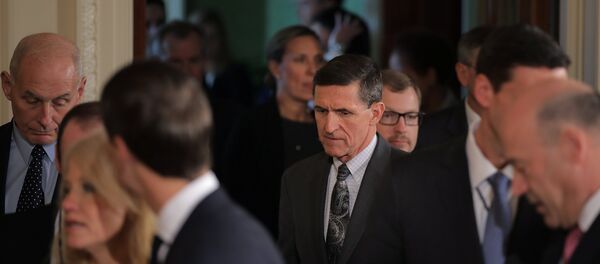 16 February 2017, 15:40 GMT
WASHINGTON (Sputnik) – On Monday night, Flynn resigned after media reported based on illegal leaks of classified information that he had misled senior US officials about the extent of his talks with the Russian ambassador. Particularly, Flynn is said to have concealed the fact that he discussed anti-Russian sanctions with Kislyak.
During a meeting with the FBI interviewers, Flynn denied any discussions of sanctions with Kislyak. However, when the FBI agents asked him whether he was sure in his answer, Flynn said that he did not remember, CNN reported Thursday.
The FBI believes that Flynn was cooperative and gave trustful answers without intentions to mislead investigators, CNN said.
If Flynn had lied in his January 24 interview with the FBI, he would be in legal trouble since such a violation is a felony offense, according to media reports.