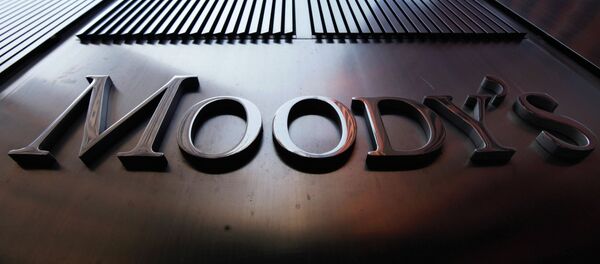 11 January 2017, 08:31 GMT
MOSCOW (Sputnik) — The US agency on Friday changed the outlook on Russia's Ba1 government bond rating. It also affirmed Russia's government bond rating and issuer rating at Ba1 and the short term rating at Not Prime.
"We expected this decision. It reflects real improvements in the economy that were achieved thanks to balanced macroeconomics, budget and monetary policies in the past one and a half years," Maxim Oreshkin told reporters.
The decision of Moody's rating agency to improve the outlook of Russia's rating is positive, but the agency underestimate the positive trends existing in the country's economy, Russian Direct Investment Fund (RDIF) CEO Kirill Dmitriev said earlier Saturday.