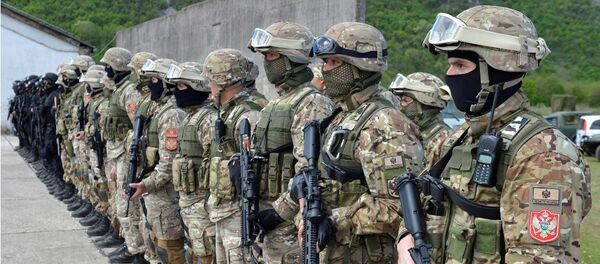 9 September 2016, 11:32 GMT
MOSCOW (Sputnik) — Senior sources in UK government suspect Russian intelligence of plotting the assassination of then pro-Western Montenegrin Prime Minister Milo Djukanovic last year and overthrowing his government in order to sabotage the country's intention to join NATO, The Telegraph newspaper said Saturday.
On October 16, 2015, on the parliamentary elections day in Montenegro, 20 people were detained and 14 of them arrested for planning to conduct attacks, targeting both civilian population and high-ranking statesmen, and to seize the parliament's building.
According to the Telegraph's report, the plot was uncovered only hours before it was due to be implemented.
In November, a Montenegrin prosecutor was quoted by the media as alleging that "nationalists from Russia" planned to overthrow a government.
The Kremlin "categorically" denied the "possibility of official involvement in any attempts to organize illegal actions," adding it had no information about on the issue.
Political scientist Gregory Dobromelov explained in an interview with Sputnik that fanning anti-Russian hysteria in Montenegro was beneficial for the country's authorities that are trying to shift the focus from domestic problems and blame the protests on foreign powers.
In December 2016, Montenegro put two Russian nationals — Vladimir Popov and Eduard Shirokov — and several Serbian nationals on the Interpol wanted list on suspicion of plotting the coup. The special prosecutor's office said it suspected Shirokov of planning the assassination of Djukanovic. According to media reports, the majority of the detainees have admitted their guilt in planning the coup.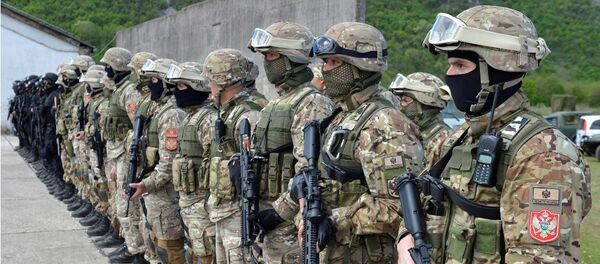 4 November 2016, 12:02 GMT
The publication appeared amid reports on positive results of the meeting between Russian Foreign Minister Sergey Lavrov and US State Secretary Rex Tillerson at the G20 ministerial meeting in Bonn, Germany on Thursday, and US Vice President Mike Pence's recent words about US intention to find new areas of shared interests with Russia.
Montenegro was invited to NATO in December 2015. In May 2016, NATO member states signed a protocol on Montenegro's accession to the Alliance, which gives it the status of an observer at the meetings. To become a full-fledged bloc's partner, all 28 NATO countries must ratify the accession protocol to include the new member.
In 2014 relations between Russia and the European Union and the United States, deteriorated amid the crisis in Ukraine. Since then, NATO has been building up its military presence in Europe, particularly in eastern European countries bordering Russia, using Moscow's alleged interference in Ukraine as a pretext.
Never miss a story again — sign up to our Telegram channel and we'll keep you up to speed!