The operation came a few days after the Chinese Foreign Ministry warned Washington against undermining China's sovereignty in the region.
"We urge the US not to take any actions that challenge China's sovereignty and security," Geng Shuang, spokesman for China's Foreign Ministry, said earlier during a press briefing.
In his turn, new US Secretary of State Rex Tillerson even before taking office said the United States should send to China a "clear signal" about the inadmissibility of its actions on the disputed islands in the South China Sea. In particular, he called the construction of artificial islands by China as well as Beijing's claims to almost all of the resource-rich territories in the region as illegal.
China and other countries, in particular Japan, Vietnam and the Philippines, have long had disputes over maritime borders in the South China Sea. Now Beijing believes that the Philippines and Vietnam have deliberately used US support for the escalation of tensions in the region.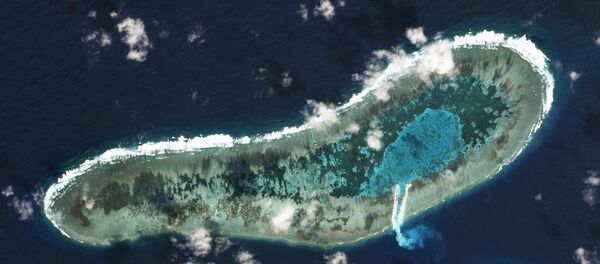 15 February 2017, 19:13 GMT
According to Chinese state media outlets, officials in Beijing have announced plans to revise a 34-year-old maritime safety law which would permit relevant authorities to "bar some foreign ships from passing through Chinese territorial waters."
China and the US have maintained consistent tensions over US ships transiting the South China Sea under the banner of "freedom of navigation" patrols and the revised law could provide China with the legal firepower to restrict access to waters it claims as its own.