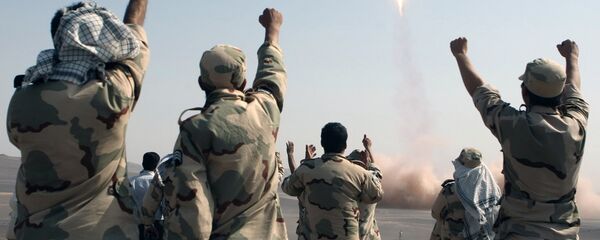 19 February 2017, 00:20 GMT
MOSCOW (Sputnik) — Iran's Islamic Revolutionary Guard Corps (IRGC) started the first stage of its large-scale military exercises on Monday with the use of the so-called advanced rockets, local media reported.
The large-scale drills called "Payambar-e Azam 11 (The Great Prophet)" will be conducted in two stages and will involve artillery, air defense, drone, infantry and air force units, the Tasnim news agency reported.
The first phase of the exercises includes hitting enemy positions by "advanced and smart rockets," the media said, without proving any further details.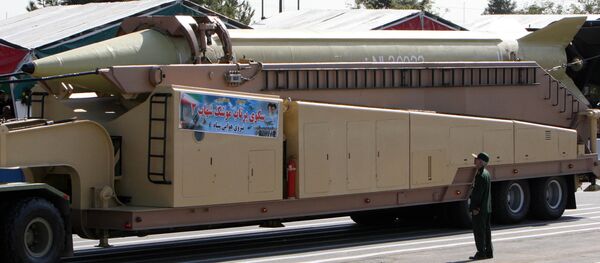 4 February 2017, 10:36 GMT
On Saturday, the commander of the IRGC Ground Force, Brig. Gen. Mohammad Pakpour, announced two-phase military drills to be staged in east and northeast Iran, as well as test-fires of advanced rockets in the central areas of the country, according to media reports.
On January 29, Tehran conducted a ballistic missile test, which the United States claimed to be a violation of UN resolutions and the Joint Comprehensive Plan of Action (JCPOA). Shortly thereafter, the United States called on Iran to refrain from nuclear-capable missile activity. Iran has refuted the allegations that any resolution was violated.