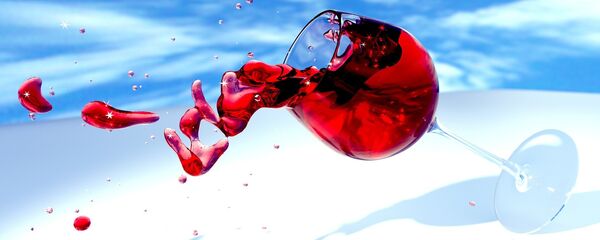 7 December 2016, 15:28 GMT
The exposition stand of two Crimean wine manufacturers – prominent winemaker Valery Zakharyin and Alma Valley winery — became one of the main attractions during the 'I Migliori Vini Italiani' (The Best Italian Wines) wine festival hosted by the world famous wine critic Luca Maroni.
And according to Zakharyin, in addition to the accolades received at the festival at least two local restaurants have made arrangements to purchase Crimean wine.
"It is good that our wines are so popular. The Italians are interested in Crimean brands and are looking to taste something they've never experienced before," Zakharyin told RIA Novosti.
The Crimean wines presented at the fair were praised by enthusiasts and critics alike as Luca Maroni himself declared that "these are properly made wines, they are the future."
Meanwhile, member of Russia's Krasnodar Region Legislative Assembly and winemaker Dmitry Kozachenko told Radio Sputnik that Russian wines are deserving of their praise at foreign expos.
"Our products being introduced in Italy, in France or in Britain is a momentous event. Europeans are now becoming aware that Russia isn't just about vodka, we also have wine too. Alma Valley is a unique enterprise and its products are on par with the famous wines of Europe. This, I believe, is only the beginning and it will pave the way for us to win awards at other expos abroad," Kozachenko said.
He also added that Russian winemakers now have everything they need to produce some truly competitive products.
"When you have excellent soil, a unique climate, high-quality plants and the desire to make great wine, your product will always be remarkable. Right now we have unique soil and climatic conditions both in Crimea and in Krasnodar Region. And we also have something we lacked before: technology, modern equipment, temperature control and cold process bottling. All of this allows us to produce truly unique wines," Kozachenko surmised.