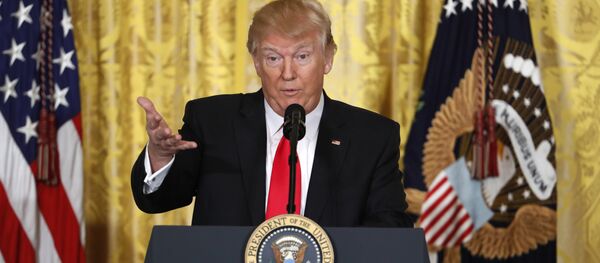 19 February 2017, 21:18 GMT
Over the weekend, Trump spoke at a private rally in Melbourne, Florida, referring to the challenges faced by Sweden due to the country's swelling migrant population. 
"Sweden, who would believe this? Sweden. They took in large numbers. They're having problems like they never thought possible," Trump commented at the rally, attended by some 9000 supporters.
Carl Bildt, Sweden's former Prime Minister, was widely praised after mocking Trump's remarks, saying, "last year there were approximately 50 percent more murders only in Orlando/Orange in Florida, where Trump spoke the other day, than in all of Sweden. Bad."
On Monday morning, Trump tweeted, "Give the public a break – The FAKE NEWS media is trying to say that large scale immigration in Sweden is working out just beautifully. NOT!"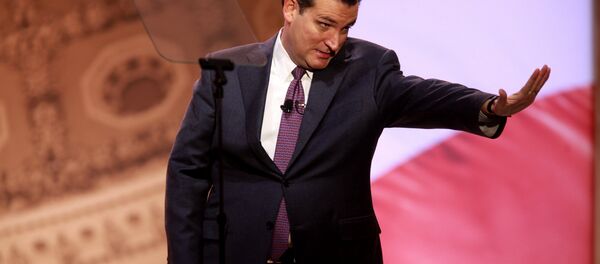 30 January 2017, 23:47 GMT
Clearly offended by Trump's comment, Swedish Prime Minister Stefan Löfven mentioned it during a joint press conference with visiting Canadian Governor General David Johnston. 
"Let me put it like this: I was, like many others I believe, surprised by the comments made about Sweden this weekend," Löfven said, dismissing Trump's remarks. "Sweden like many other countries, we have opportunities, we have challenges, I believe that goes for every country in the world."
The Prime Minister observed that the nation ranks highly in equality.
"Do not forget that in international rankings in issues such as equality, human development, competitiveness, like our guest today from Canada, [we] are doing very well," he said. "So yes we have opportunities, we have challenges we're working (on) them every day. 
Hours later, several streets in Rinkeby were ablaze, as a riot broke out in a predominantly-migrant area just outside Stockholm shortly after 8 p.m. local time, beginning after police arrested a man for drugs near the Rinkeby metro station.
The rioters, many of whom were masked, threw rocks at police, looted shops, and set cars on fire. The situation became so dire that a police officer fired his weapon, a rarity in the Scandinavian country, although nobody was shot.
Swedish Police spokesman Lars Bystrom stated that the officer had not fired his weapon as a warning shot, but rather because he was "in a situation that demanded he used his firearm."
At 10:20 p.m., a second violent riot broke out, and seven to eight vehicles were set on fire. During the unrest, a photographer from the Dagens Nyheter newspaper was assaulted by a mob of approximately 15 people.
"I was hit with a lot of punches and kicks both to my body and my head. I have spent the night in hospital," he told the newspaper.
Overall, three riots were reported throughout the evening, with extensive damage and no arrests.