Satora Nomura carried out "organized retaliation" because he "unjustifiably resented the failed surgery," federal prosecutors said in their opening statement at the trial of a senior Kudo-Kai member, a ruling criminal syndicate in the southwestern prefecture. Yoshinobu Nakata denied the allegations that he conspired with Kudo-Kai leaders to attack the nurse, Japan Today reported.
In January 2013, a nurse was stabbed on the streets of Fukuoka after Nomura's August 2012 procedure went awry.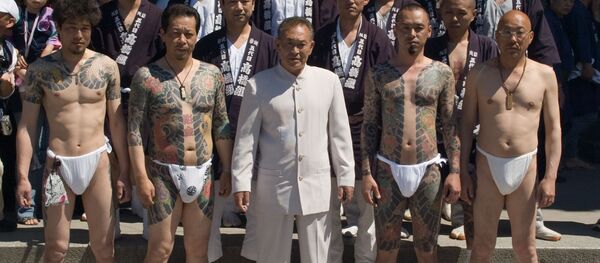 Nakata, aged 41, has been indicted over two other attacks as well. In the nurse case, Nakata said that he had transported one of the perpetrators of the crime, adding that the perpetrator did not intend to kill the nurse. The defendant also claimed to not to know whether the attack was organized by Kudo-Kai. 
The focus of the case is whether Nomura ordered the attack. The Tokyo Reporter previously reported that a suspected motive for the crime boss to launch an attack on the nurse stemmed from a verbal dispute between Nomura and a nurse at a treatment clinic in Kayakyushu, Kokuakita Ward, where the woman worked. The woman, 45, was approached from behind on a walkway outside of her workplace at around 7 p.m. before being stabbed, according to the Tokyo Reporter. Three top Kudo-Kai bosses, including Nomura, were arrested by local police in September 2014, the news outlet added.