WASHINGTON (Sputnik) — On Monday, Trump announced his selection of US Lieutenant-General Herbert R. McMaster to become National Security Advisor. His first choice, Lieutenant General Michael Flynn was forced to resign after only two weeks, allegedly for giving misleading accounts of a conversation on raising economic sanctions with Russian Ambassador to the United States Sergey Kislyak.
"He [McMaster] regards Russia as 'the enemy' and apparently believes falsely that Moscow has been the aggressor in Georgia and Ukraine," Giraldi said. "He wants to forward deploy more US forces to Europe to deter Russia."
However, McMaster may prove to be more moderate on the issue of confronting Iran and accepting the 2015 nuclear agreement with Tehran than his predecessor Flynn would have been, Giraldi added.
"While [McMaster] is hostile to Iran he does not share the intense hatred of that country exhibited by Flynn," he said.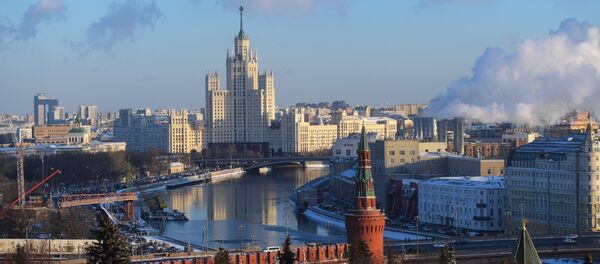 21 February 2017, 13:32 GMT
However, McMaster had the reputation of being capable of moderation and of original thought rather than accepting superficial judgments on issues, Giraldi noted.
"On the plus side, some retired senior officers that I respect greatly have told me that he is pragmatic and quite capable of thinking outside the box," Giraldi claimed.
McMaster's field experience as a combat soldier would also make him more reluctant to advocate charging into conflicts that could cost lives, he suggested.
"He has actual combat experience so he is not likely to act like an armchair warrior (Flynn) and will not be inclined to waste the lives of soldiers to make a political point. Whether Trump will listen to him is, of course, an unknown at this point," the former CIA officer explained.
McMaster enjoys the strong support of arch Republican hawk Senator John McCain and US neoconservatives, Giraldi pointed out.
"He is much loved by the neoconservatives with Bill Kristol and John McCain gushing over the appointment, which should give one pause," he stated.
McMaster's entire career had been in the US armed forces but now he will have to factor in political and diplomatic considerations to the advice he would be asked to give, Giraldi observed.
"As national security adviser McMaster will have to consider military power as one aspect of national security rather than the be-and-end-all which is how he had to think as a general," he said.
Philip Giraldi is executive director of the Council for the National Interest, a group that advocates more even-handed US government policies in the Middle East.