MOSCOW (Sputnik) — More than 80 percent of the Russian Land Force's missile units are reequipped with Iskander-M mobile missile systems, Commander-in-Chief of the Russian Land Forces Col. Gen. Oleg Salyukov told Sputnik on Wednesday.
"The missile formations of the Land Forces are rearming from the Tochka-U operational and tactical missile complex to the Iskander-M operational and tactical missile complex. To date, more than 80 percent of the missile forces have already received the new complex," Salyukov said.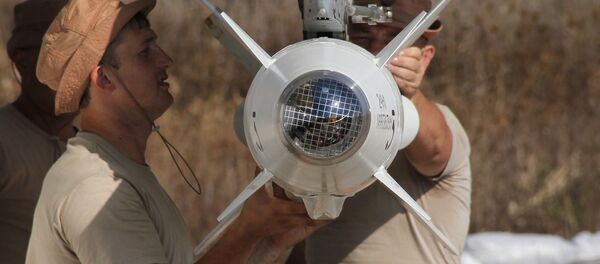 21 February 2017, 11:51 GMT
He said plans to rearm two additional units with the Iskander-M this year "will greatly enhance the combat capability of the Land Force."
"Over 1,300 new and 700 modernized basic samples of weapons and military equipment are scheduled to be delivered to the Ground Forces in 2017," the commander-in-chief said, adding that the delivery will include over 500 armored vehicles.
"The combat training center of the Western Military District has been in operation since 2015 and up to now over 10 formations and military units have been trained there… Such centers will be soon created in every military district, they are very advantageous — one thing is to waste fuel while learning to drive and to open fire, and another thing is to be first trained on a simulator and then to use a tank," Salyukov said.