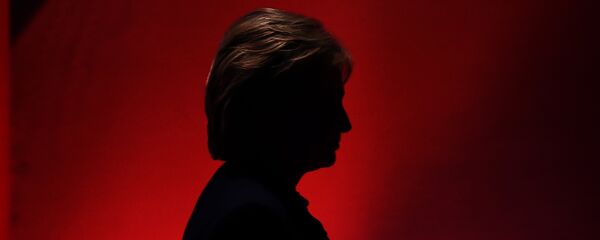 24 October 2016, 17:58 GMT
James O'Keefe, the founder and president of Project Veritas, has also offered a $10,000 reward for content exposing media malfeasance.
"Project Veritas is determined to expose malfeasance, corruption and wrongdoing," said O'Keefe. "We want to become a destination where citizen journalists can come forward, work with us and make a real impact. That's why today, we're announcing a $10,000 award for anyone that comes forward with legally obtained materials exposing media malfeasance.  If you have hidden audio recordings, video tapes or documents inside of a news room or media institution–and the material is good enough–I will pay you $10,000."
The audio, which was released in a WikiLeaks style dump, was recorded in 2009 by a source identified only as "Miss X." When asked if they were concerned about wiretapping laws, Project Veritas explained to Sputnik News that Georgia is a one-party consent state for audio recording — and therefore legal.
O'Keefe told Sputnik News prior to the release that Project Veritas was only able to go through a portion of the audio, due to the massive amount of content. What they did find are soundbites from both current and former employees including Joe Sterling, Arthur Brice, and Nicky Robertson.
"We got a call from a couple of producers at CNN last night. They were freaking out that their hosts would be featured in the tapes — sleepless nights over at CNN," O'Keefe said at the release in a suite at CPAC.
Richard Griffiths, who is now CNN's Vice President and Senior Editorial Director, was also caught in the audio recordings explaining that the role of journalists is to "aid the afflicted and afflict the comfortable," instead of just accurately reporting the news.
"Tell a story. Tell what's going on. There's a secondary corollary to that, right? Aid the afflicted and afflict the comfortable. To a degree, right? Is that not part of the traditional role of a journalist? It's actually one of the things I can be most proud of as a journalist. You know we try to show the ugly side of humanity so we can do something about it. It's hard, very hard."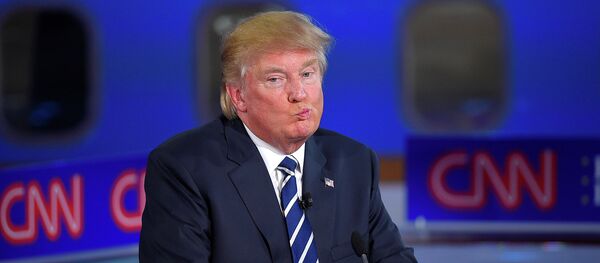 1 February 2017, 19:01 GMT
In another exchange, Arthur Brice, an executive editor at the network, is heard discussing misrepresenting poll data.
"I read a CNN poll that was taken on June 26 and 28 th, and I know that the hearing for the case, the fire fighters case was on the 29 th, so the poll was done right before it, and those are still the poll results we're reporting, so I asked someone in DC who does the poll results about why we hadn't updated it, and said there were a few newer polls from last week and the week before and there's CBS news polls and a Rasmussen poll, and he said we don't use Rasmussen, and I said does CNN plan to do another poll if we're only using that. He said we're not going to be doing another poll, those are the results we'll be using. So I don't see how that's reporting all sides because that poll said hold for release until Friday the 10th," Miss X says.
"Who did you talk with?" Brice asks.
"Paul [CNN's Deputy Political Director Paul Steinhauser]," Miss X continues.
"Yeah, he's your director. Yeah, he's pretty high up in the food chain. I agree. I think it's dishonest to use outdated information if new information shows something that is in variance with what you're reporting. It's just, it's dishonest," Brice laments.
Another discussion concerning inaccurate poll numbers about Supreme Court Justice Sotomayor.
Other clips from the recordings include discussions openly speaking about the network's profound liberal bias. O'Keefe has called on the internet to help scour through the footage and transcribe the conversations.
Project Veritas recently released undercover videos of activists planning a butyric acid attack on the inaugural "DeploraBall," which lead to arrests of the parties involved.