"I am the first one that would like to see everybody--nobody have nukes, but we're going to fall behind any country even if it's friendly country, we're never going to fall behind on nuclear power," Trump said during a Reuters interview. 
A world without nukes would be "wonderful, a dream," the President said. "But if countries are going to have nukes, we're going to be at the top of the pack."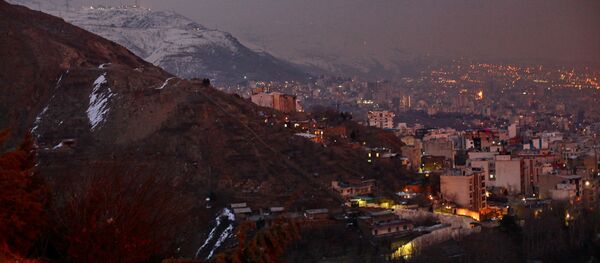 15 February 2017, 16:28 GMT
The US underwent a massive nuclear weapons modernization program under President Barack Obama, specifically designing smaller, "precision" nukes. The "focused, targeted strikes" featuring a controlled blast-radius could make nukes more tempting to use, which has sparked concern among military analysts, as Sputnik reported. 
The Congressional Budget Office reported in February that the US is on pace to spend a cool $400 billion over the period between 2017 and 2026. This total is "$52 billion more than CBO's 2015 estimate for the 2015-2024 period, largely because modernization programs will be ramping up," the agency said. 
During the interview, Trump said that the Strategic Arms Reduction Treaty, signed by the two foremost nuclear powers Russia and the US, said it was a "one-sided deal." "Just another bad deal that the country made, whether it's START, whether it's the Iran deal…we're going to start making good deals," the President exclaimed. 
It is not clear whether Trump's comments indicate that the new presidential administration intends to renegotiate the START treaty. START became a foundation for mutual reduction of arsenals by the two nuclear superpowers, Russia and the US. When asked if he intends to raise this question with Russian President Vladimir Putin, Trump replied, "if and when we meet." However, he underscored that no meeting has been scheduled yet.
Analysts point out that the US has undertaken a three-decade, $1-trillion nuclear-modernization program that the already-strained US budget cannot afford.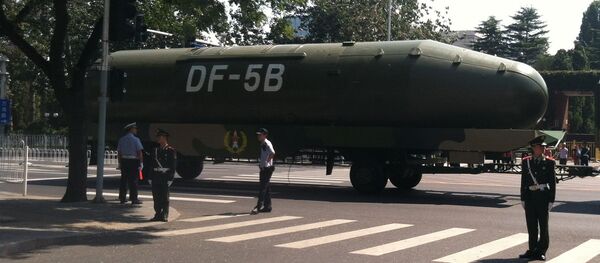 4 February 2017, 10:28 GMT
Trump also berated North Korea. "We're very angry," at Pyongyang's leadership, he said, adding that the North Korean threat could be handled by China "very easily." "China can end it very quickly in my opinion," the President said. Trump reiterated his support for a 'state-of-the-art' missile defense system to protect US allies Japan and South Korea, a priority that has been at the top of the Trump administration's list since Inauguration Day. 
"There's talks of a lot more than that," Trump hinted, regarding the missile defense program. "But it's a very dangerous situation."