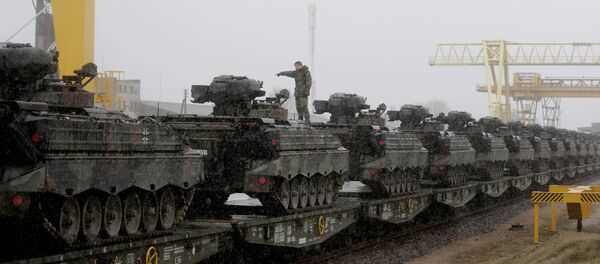 24 February 2017, 13:57 GMT
TALLINN (Sputnik) — NATO troops are expected to start arriving to the Baltic state in April as part of NATO's drive to boost presence in Eastern Europe.
"We want our allies to feel at home in Estonia. The Estonian government has carried out the necessary preparations for this. We have built barracks and expanded training ranges. But it is most important for Estonian people to accept our allies, as this is the way to get closer to the aim for the sake of which Estonia is in NATO and NATO is in Estonia. This aim is for us to have better defense," Terras said in a speech marking the country's 99th anniversary of independence.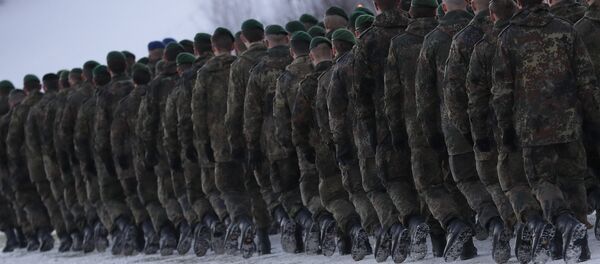 23 February 2017, 01:15 GMT
The general emphasized the close relationship between Estonian forces and their counterparts from other NATO members, recalling that Estonian troops served alongside UK troops in Afghanistan, as well as alongside French troops in the Central African Republic and Danish troops in Balkan peacekeeping missions.
NATO decided to deploy additional troops to the Baltics during July's summit in Warsaw. Allies agreed to deploy four multinational battalions to Estonia, Latvia, Lithuania and Poland. Over a dozen NATO will contribute troops to the mission. Denmark and France will contribute to the 1,200-strong UK-led battalion in Estonia. Earlier this month, NATO Secretary General Jens Stoltenberg said the battalions will become active in June.
NATO has been boosting its military presence in Europe, particularly in Eastern European states, since the outbreak of the Ukrainian crisis, citing Russia's alleged interference in that conflict as justification for the move.