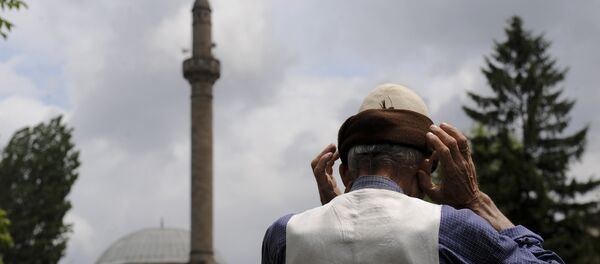 9 September 2016, 10:24 GMT
In an interview with Sputnik, Serbian political analyst  Stefan Filipovic explained Thaci's plea for recognition by a realization that Kosovo will no longer be in the focus of the "Balkan agenda" now that the United States and the EU have their hands full with their own problems and have no time to deal with Pristina's economic and political woes.
"Five EU countries (Slovakia, Greece, Cyprus, Romania and Spain) have not recognized Kosovo's independence and Pristina apparently hopes that
Brussels will pressure them to recognize it. I don't think this is going to happen though because the EU already has many problems on its hands. Kosovo's recent bid to join UNESCO fell through and this came as another blow to its image in the world," Filipovic told Sputnik Serbia.
He added that Kosovo has always taken orders from Washington's liberal elite who suffered dual defeats in 2016, first with Brexit and Donald Trump's election in the US and another looming setback, now in France.
"If [National Front leader Marine] Le Pen wins this year's presidential elections in France Paris could reconsider its earlier decision to recognize Kosovo," Filipovic said.
Pristina-based political scientist Nedzhmedin Spahiju disagreed, hailing Hashim Thaci's call to Moscow and Madrid as a sign of his diplomatic maturity.
He said that Kosovo is not alone and that President Trump's recent congratulation on Kosovo's ninth independence anniversary was a sign of Washington's continued support for Pristina.
"I see this call to Russia and Spain as perfectly normal. Spain remains adamant [in its decision not to recognize Kosovo], but Greece and Romania are already showing signs of being ready to do so," Spahiju noted.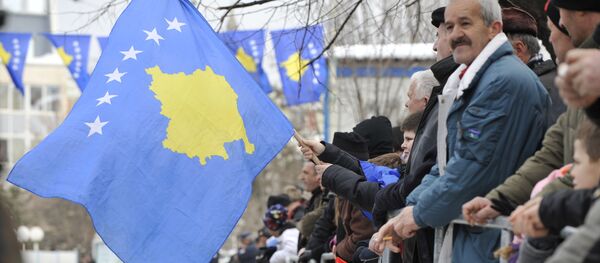 18 February 2017, 12:36 GMT
As far as Russia is concerned, during their recent meeting in Belgrade on Tuesday, the head of the Serbian Government Office for Kosovo Marko Djuric and Russia's ambassador to Serbia Alexander Chepurin spoke about preparations for the next regular meeting of the UN Security Council on Kosovo and Metohija, as well as on joint action to prevent Kosovo's membership in international organizations.
This means that the chances of Russia recognizing self-proclaimed Kosovo are virtually nil.
Kosovo, now mostly Muslim and Albanian-speaking, declared independence in 2008, nearly a decade after the end of a brief and bloody war with the forces of then-Serbia and Montenegro, and is recognized as such by the US and much of the EU.
Russia does not recognize the independence of Serbia's former province.
Never miss a story again — sign up to our Telegram channel and we'll keep you up to speed!