The Korean Central News Agency (KCNA) accused China of consciously taking steps to diminish the well-being of North Korean citizens while pretending to be a friendly neighbor.
"It has often stated that the UN 'resolutions on sanctions' should not have negative impact on the people's living," the KCNA column said. "Its recent measures are, in effect, tantamount to the enemies' moves to bring down the social system in the DPRK," the article read.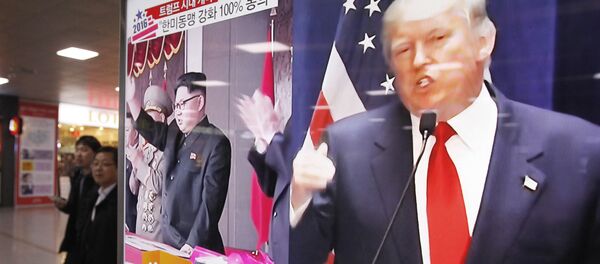 22 February 2017, 10:45 GMT
The KCNA is apparently mocking China over remarks it made while signing a 2016 UN resolution that coal deliveries would have to be implemented if cutting them off might "affect the livelihood of the exporter."
On February 18, China's commerce ministry announced that Beijing would suspend its coal imports from North Korea, and that the freeze would be in place through the end of the year, dealing an unexpected blow to the long-time regional ally.
The move came just days after Pyongyang launched an intermediate-range ballistic missile into the Sea of Japan, and amid speculations that North Korean leader Kim Jong Un had his half-brother assassinated in Malaysia.
Without referring to China by name, the KCNA lashed out at its largest trading partner, accusing the country of yielding to US pressure.
"This country, styling itself a big power, is dancing to the tune of the US while defending its mean behavior with such excuses that it was meant not to have a negative impact on the living of the people in the DPRK but to check its nuclear program," the column read.
Stephan Haggard, a North Korea expert at the University of California, San Diego, suggested that by changing its attitude towards Pyongyang, Beijing is offering "a cooperative gesture to the incoming Trump administration in return for an initiative on negotiations."