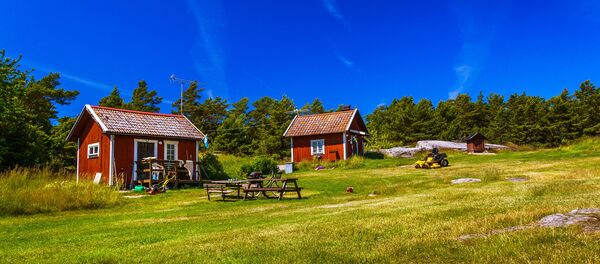 22 September 2016, 09:13 GMT
The unrest in the Rinkeby area broke out after police tried to arrest a suspect on drug charges. Rioters, some of them wearing masks, clashed with officers, threw rocks, set vehicles on fire and also looted local shops. Several people were reportedly injured, including one shopkeeper.
When asked about the reasons behind this latest unrest, Jerzy Sarnecki said that the problem was more about a great number of poor people living in that area, rather than migrants as such.
"People at the bottom of society are more prone to crime than other people," he said, adding that disturbances like this do happen from time to time, but they have nothing to do with what US President Trump said a few days ago.
On February 19, Donald Trump raised many eyebrows by implying, incorrectly, that immigrants had perpetrated a recent spate of violence in Sweden.
According to Jerzy Sarnecki, migrants in Sweden are mostly people with little or no education, poor and have have problems learning the language and finding employment.
"However, people like these are a very small fraction of all immigrants. In Sweden about 70 percent of the population was born outside the country and up to 35 percent are immigrants. A very small percentage of these people have any social problems," he continued.
He added that he didn't think that the recent riots in Sweden could have a domino effect on neighboring Norway and Denmark.
When asked how effective this model of migrant integration has been in other Scandinavian countries, Professor Sarnecki, said that most of the immigrants there were pretty successful and only a tiny fraction posed any problems.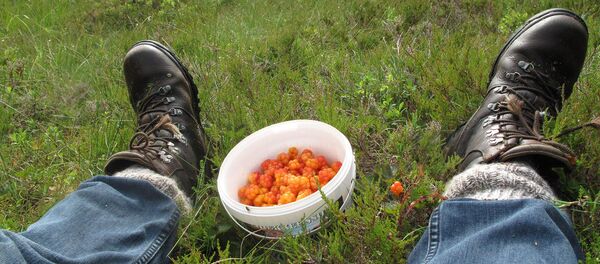 15 February 2017, 07:47 GMT
"Those living in Rinkeby and other poor neighborhoods have problems. We need more police there, we need to stop the recruitment of new people to these gangs, we need more social welfare, more jobs for people with low qualification and better care for mothers with small children."
He mentioned the 160,000 immigrants, most of them from Syria and Afghanistan, who arrived in Sweden in 2015 alone.
"In a small country of just 10 million, this is a huge number and it certainly created some kind of a strain. The nationalist and populist parties are using this situation to [inflame ant-immigrant sentiment.]"
When asked if it was a good idea to bring in so many people with different ethnic and ideological backgrounds, Professor Sarnecki, said: "Well, if you look at other multiethnic and multicultural countries like [Russia], the US and others, this problem is finally solved, even though in the short run there can be problems of course," he added.
He said that Sweden is a multiethnic society where 25 percent of people are immigrants. Still, it is a highly successful country.
"We have one of the best economies in the world and a very good system of social welfare. There are some problems in the short run, but in the long run, it is a positive development."
He mentioned the recent change in the Scandinavian governments' immigration policy, which has already resulted in a notable drop in the number of immigrants coming in.
"Still, you can't stop globalization, you can delay it for some time, but people are moving all over the world and I can't imagine that anything will stop it," Professor Sarnecki concluded.
The latest development comes after US President Donald Trump referred to Sweden during his visit to Florida over the weekend.
During his speech, the US leader suggested that immigrants were to blame for the ever rising crime level across Sweden. Since 2013 Sweden has accepted around 200,000 refugees in line with its open-door policy.
However, this has fueled tension and caused a rise in anti-immigrant sentiment among the general public.
Have you heard the news? Sign up to our Telegram channel and we'll keep you up to speed!