Away from the hysterical 24/7 news cycle, Turkmenistan quietly went to the polls. President Gurbanguly Berdymukhamedov, in power for 10 years now, amassed a positively North Korean 97.69% of the vote among 3.22 million registered citizens.
Chances are Gurbanguly's name will never be correctly pronounced in the Beltway, as Melissa 'Spicey" McCarthy hinted in a by now legendary TV sketch. No worries for someone who had a gold statue of himself erected in Ashgabat and doubles as a superstar folk singer.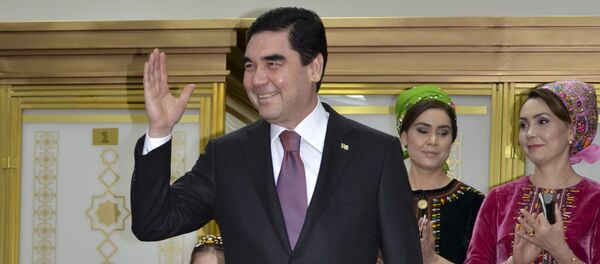 13 February 2017, 05:52 GMT
Gurbanguly is guaranteed seven more years in power thanks to a constitutional reform approved last September. He's the former dentist of the previous leader, the larger-than-life paramount eccentric Saparmurat Niyazov, who died of a heart attack in December 2006.
The Central Asian "stans" configure the proverbial crossroad of empires: China to the east, Turkey to the west, Russia to the north, Afghanistan and India to the south.
Those were the days in the late 19th century when London and St Petersburg fought The Great Game over their vast territory. Those were also the days when after 9/11 Washington advanced The New Great Game via its expanding Empire of Bases and Dick "Dark Side" Cheney sent mission after mission to probe eye-popping Caspian oil and gas deals.
Now the name of the game is the slowly but surely interpenetration and integration of the China-led One Belt, One Road (OBOR) and the Russia-led Eurasia Economic Union (EEU) into a Great Eurasian Emporium.
And what's striking is that idiosyncratic, self-isolated Turkmenistan, the quintessential gas republic (world's fourth largest reserves) is not part of the game.
Worse; because of indecipherable geoeconomic mismanagement, Ashgabat not only jeopardized relations with its two top buyers of natural gas – Iran and Russia – but also failed to strike a lucrative deal to sell gas to the willing and able European Union. Hence the uber-surrealist scenario of a gas republic unable to fully monetize its natural wealth – apart from the Turkmenistan-China pipeline, the first to bring Central Asian natural gas to China.
Pipelineistan though is an ever-evolving box of surprises. The possibility of Turkmen gas hitting the West via Iran still stands, considering a trans-Caspian pipeline to Azerbaijan remains a certified geopolitical, logistical and financial nightmare.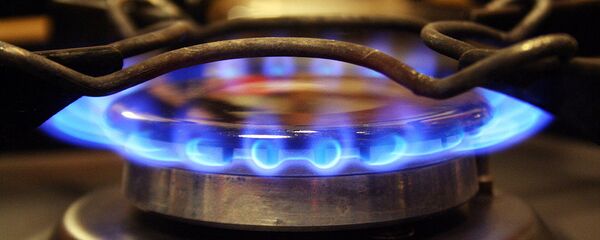 3 January 2017, 09:31 GMT
The best options would be either a Turkmenistan-Iran pipeline to a LNG export terminal in Oman, or another one connecting to Turkey via Iran and then linked with the Trans-Anatolian Pipeline and the EU's Southern Gas Corridor.
Brussels, obsessed with European dependence on Gazprom, is all for it, as that would also imply lower gas prices. Moscow, competing with Ashgabat, is not exactly thrilled.
A possible spanner in the works would be – what else – Daesh. The ultimate Central Asian security nightmare revolves around Daesh setting up an alternative Caliphate in the agricultural/water oasis along the Murghab river, the Karakum canal, and the Amu Darya river shared by Turkmenistan with Uzbekistan.
Picture the possibility of a Central Asian Caliphate with close access to unlimited supplies of natural gas. No wonder the Shanghai Cooperation Organization (SCO) – snubbed, so far, by Ashgabat – is already on red alert.
Putin does Tajikistan
Compare Turkmenistan's blue gold idiosyncrasies with energy-deprived Tajikistan, which may be on the verge of becoming a full member of the EEU, currently uniting Russia, Armenia, Belarus, Kazakhstan and Kyrgyzstan.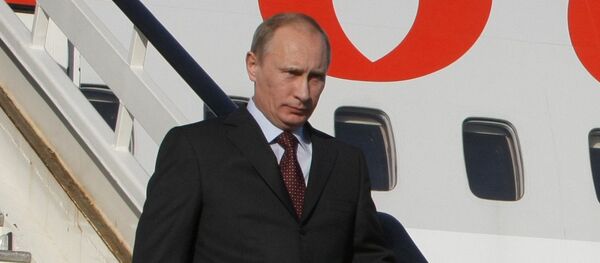 27 January 2017, 10:38 GMT
President Putin will soon be on a Central Asian tour of Tajikistan and Kyrgyzstan. The proverbial cooperation in trade, investment, energy, education and science will be on the table.
And then there's the key Tajik issue: migrant labor. That has even spawned an aviation row, as in how many Russian and Tajik airlines are allowed to regularly fly in and out.
Tajikistan may be a large importer of Russian goods and services. But most of all Dushanbe exports its workforce. Remittances account for half of GDP, roughly $4 billion a year. According to the Main Directorate for Migration Affairs in Moscow, there were almost 900,000 Tajik residents in Russia late last year. Counting the black market, it's way more.
So migration matters must be cleared should Tajikistan join the EEU. Popular support is high, at 68 percent, according to a recent poll by
the Eurasian Development Bank.
Have corridor, will travel 
The star of the Central Asian show remains, unquestionably, Kazakhstan. Oil and gas paradise; loads of uranium; heart of Eurasia; a working, highly "investable" economy; and directly linked to both OBOR and the EEU.
The official geoeconomic policy reads like Kazakhstan First, which implies Astana keeping indiscriminate good relations with Moscow, Beijing and Washington.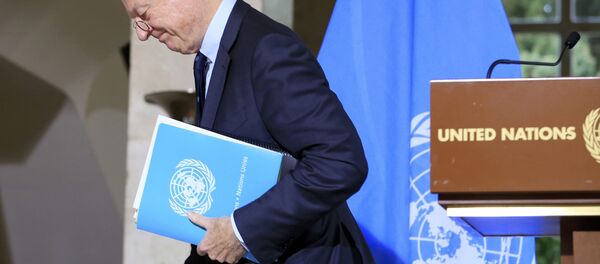 18 February 2017, 15:30 GMT
The
Syria peace talks
, the ones that really matter, are taking place in
Astana
. President Nursultan Nazarbayev is on a roll. He was largely responsible for the Erdogan-Putin détente last year, which culminated in hosting the tentative Syria peace process and solidifying Astana's place as a multicultural, multi-ethnic top geopolitical player. It does not hurt that Kazakhstan is now on a two-year stint on the UN Security Council.
The spectacular coming-of-age in the world stage is set for this summer at the EXPO-2017 international fair, running from June to September. The overall theme is Future Energy; clean energy, new construction materials and smart-grid technologies. That translates as Astana cleverly positioning itself as way more than oil and gas.
EXPO-2017 is costing around $3 billion, financed by a public/private mix. The site will be reconverted into the Astana International Financial Center, an ambitious hub for everyone from Central Asia to the "Caucasus, West China, Mongolia and Europe."
The US angle in Kazakhstan may turn out to be key during the Trump administration. Exxon has been doing business in Kazakhstan for over 20 years now. Mostly it's all about the exceedingly complicated and immensely expensive Kashagan field, north of the Caspian close to Atyrau – which only started exporting oil late last year.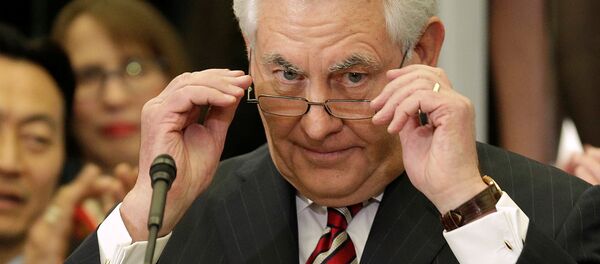 6 February 2017, 11:55 GMT
US Secretary of State T. Rex Tillerson has a previous history of trying to stall selling Exxon's stake in state oil company KazMunayGas below the price he wanted. In the end he gave in. But should oil prices rise, Exxon will inevitably be back in Kashagan in a flash. 
And then there's the Tengiz field, where Exxon, Chevron and (currently US-sanctioned) Lukoil agreed to invest a whopping $37 billion last year. They signed the original partnership before the Obama administration sanctions.
Unsurprisingly, a lot hinges on sanctions being lifted. That would signal the green light for renewed US-Russia Big Oil partnership. Exxon, strategically, has funded higher education programs at the KIMEP University in Almaty as well.
China, also unsurprisingly, is already Kazakhstan's top investor. In this case, it's all about OBOR, as a detailed report by the European Council on Foreign Relations on the privileged "transport and gas hub of Central Asia" has stressed. 80% of all foreign investment in the Central Asian "stans" goes to Kazakhstan.
The World Bank foresees GDP growth of 4% by 2019. Kazakhstan – alongside Iran – features as one of China's prime trade corridors in the Holy Grail of a single-tariff Eurasia emporium. Kazakhstan's former Foreign Minister Erlan Idrissov could not be more explicit; the aim is to become a "logistics hub for China and Eurasia". 
OBOR? EEU? Prime trade corridors? Eurasia integration? It don't mean a thing if it ain't got that Kazakh swing.
The views expressed in this article are solely those of the author and do not necessarily reflect the official position of Sputnik.