The AEK-971 is based on previous AK rifles in internal design and layout, but features a balanced automatics recoil system (BARS) that enhances the traditional Kalashnikov gas piston operating system by reducing the negative effects of recoil.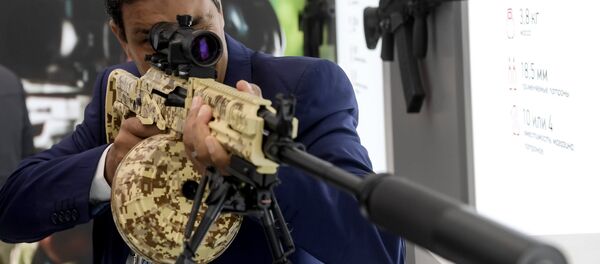 10 September 2016, 11:52 GMT
BARS works by shifting mass toward the muzzle of the rifle as the bolt and bolt carrier recoil rearward by way of a counter-weight that negates the impulse of the gas piston and bolt carrier, resulting in more controllable and twice as accurate automatic fire.
The AEK-971 is more ergonomic, streamlined and better looking compared to its predecessor. The folding stock has been replaced with a telescopic one and the pistol grip has a more convenient angle.
The foregrip, pistol grip and handguard are made from impact-resistant plastic.
Each AEK rifle is fitted with a Warsaw Pact side-rail bracket for mounting optics
All that said, the AEK-971 still looks like a radically modified Kalashnikov.
As for the second contender to replace the AK-74, the AK-12 being developed by the Kalashnikov Concern, its resemblance with its legendary predecessor comes as no surprise at all.
The AK-12's designer, Vladimir Zlobin, wanted to create a weapon that could be easily handled by right- and left-handed people alike. 
Moreover, it makes it possible to change the clip and reload using just one hand only.
The AK-12 also features a stock latch on the stock itself, allowing for it to be folded to either side of the rifle. It has a rubber height-adjustable cheek piece and butt plate.
The barrel is well balanced ensuring better firing accuracy. A breech frame with a Picatinny rail allows the user to assemble and disassemble the weapon without adjusting the sight.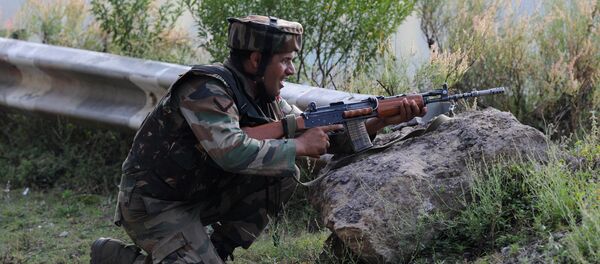 29 September 2016, 12:53 GMT
A more conveniently placed fire selector allows fully automatic fire and two-round burst fire.
The AK-12's main forte is its full compatibility with previous generations of Kalashnikov rifles resulting in easier and cheaper production.
The AEK-971 has its strong points too. Until 2006 is was combat proven in Chechnya tested by Marine and Interior forces.
Never miss a story again — sign up to our Telegram channel and we'll keep you up to speed!