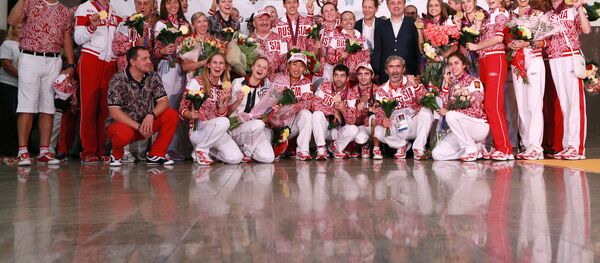 10 February 2017, 16:21 GMT
MOSCOW (Sputnik) — "Regardless of what follows, it is already clear that the McLaren report was a political order. Too fast, too blurred, but then – as ordered," Pushkov wrote on Twitter.
On Friday, International Olympic Committee chief Christophe de Kepper said in a letter, WADA had admitted that in many cases the evidence provided in the McLaren report "may not be sufficient to bring successful cases."
Dozens of Russian athletes have been suspended after an independent WADA commission, headed by Richard McLaren, presented its findings on Russia's alleged doping scheme that affected 30 disciplines from 2011 to 2015.
The second part of the report was published on December 9, 2016, resulting in Russia losing the events it was due to host, namely the 2016-2017 ISU Speed Skating World Cup, the Biathlon World Cup, the Cross-Country Skiing World Cup and the 2017 bobsleigh and skeleton world championships. On January 30, the International Paralympic Committee (IPC) announced its decision to ban Russian athletes from the qualifying events for the 2018 Winter Paralympic Games in South Korea.