There are five male and four female orcas at the country's new breeding base at Chimelong Ocean Kingdom in Guangdong Province, the Global Times reports. Some 61 orcas are believed to be in captivity today around the world.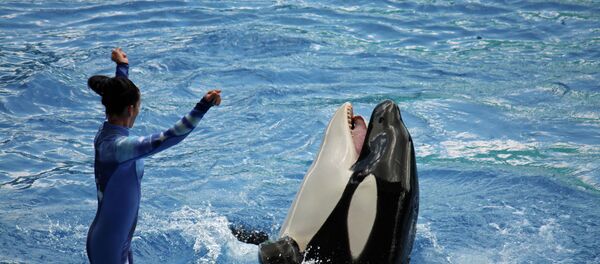 6 January 2017, 21:30 GMT
Around the world, organizations and states are shutting down breeding practices. SeaWorld, the giant US aquarium and marine life park, ended orca breeding last year. The governor of California signed legislation last week banning orca breeding and orca performances in the state, effective this June, and legislation introduced to the US Congress this month would end orca captivity in the US.  A number of US states have already banned the practice, as have some countries. 
Orcas in captivity have been shown to have much shorter life-spans and to display abnormal behavior not seen in the wild — one of the reasons public opinion has turned against their captivity and use in performances. Violence, inbreeding and many stillbirths are just some of the issues that go along with an orca breeding program. One of SeaWorld's stud orcas, Tilikum, was notoriously violent, ultimately killing three people, two of them trainers.
But China is lagging behind public opinion on this one. The country's economic rise has created a newly wealthy middle class eager for entertainment, and China is in the middle of a marine park building boom. There were 39 facilities in operation last year, with 14 under construction, a Takepart.com feature reveals. They range from flagships like Chimelong, which opened in 2014, to "shopping mall aquariums that shoehorn belugas and other animals into tiny tanks," the story says.
16 January 2017, 02:50 GMT
There are some 500 marine mammals in captivity in China, according to government records and an investigation by the China Cetacean Alliance.
"A year after its opening, Chimelong became the world's 13th-most-visited theme park in 2015, attracting 7.5 million customers paying $53 a ticket… China's seemingly insatiable demand for whales and dolphins is driving a shadowy international trade in the capture of wild marine mammals that conservationists fear threatens the survival of several species," Takepart.com writes.
Breeding in captivity may help slow down the capture of orcas, which a 2015 Al Jazeera report said had moved east, driven by a new appetite in China and Russia for marine creatures. The US has not allowed the capture of wild orcas in its waters for a few decades, but the trade only migrated to Iceland, then Japan, and then Russia. The UK nonprofit Whale and Dolphin Conservation (WDC) estimates that at least 16 orcas were captured between 2012 and 2015 from Russia's Sea of Okhotsk.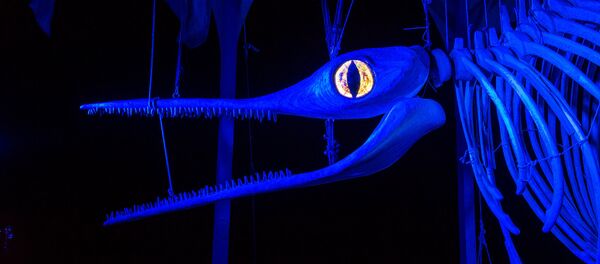 China has also looked south, to Africa, where its influence is growing. Late last year, The Namibian reported that a Chinese company, Welwitschia Aquatic and Wildlife Scientific Research, wanted help from the Namibian Fisheries Ministry to catch and export 10 orcas, 500-1 000 Cape fur seals, 300-500 African penguins, 50-100 Indo-Pacific bottlenose dolphins, 50-100 common bottlenose dolphins and a bunch of different sharks. This despite the fact that many of these creatures are endangered and protected under the Convention on International Trade in Endangered Species (CITES), making it illegal for any entity to capture and export them.
The company was prepared to invest about $95,000 for the bounty, the report said.