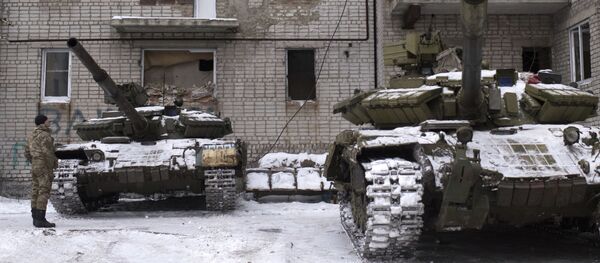 25 February 2017, 13:40 GMT
According to the minister, the plan is being developed by diplomats and "has nothing to do with making any concessions." He also said that he is part of the team working on the plan.
The minister noted that the issue of returning Crimea and Donbass under Kiev's control can be quickly resolved in a diplomatic, rather than military way.
Earlier, the New York Times reported that Ukraine lawmaker Andrii Artemenko proposed to the United States presidential administration a plan to remove anti-Russian sanctions. According to the newspaper, the plan included a referendum in Crimea on whether the peninsula would be leased to Russia for 50 or 100 years.
Crimea became part of Russia after a referendum in March 2014, in which 96.8 percent of Crimean residents and 95.6 percent of Sevastopol residents voted for region's reunification with Russia.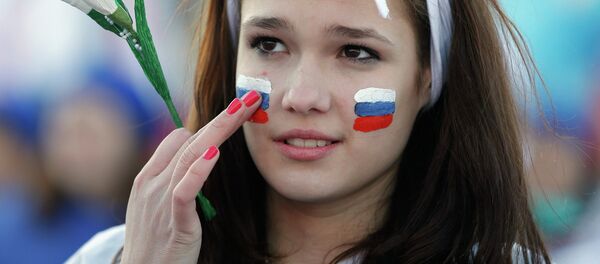 20 February 2017, 09:49 GMT
Commenting on the alleged plan, Kremlin Spokesperson Dmitry Peskov underscored that the idea of leasing Crimea to Russia is absurd. He added that the Ukrainian crisis can be resolved only via the implementation of the Minsk agreements.
Eduard Popov, a senior analyst at the Russian Institute for Compatriot Problems, said that by announcing diplomatic plans on Crimea and Donbass, Avakov contradicts himself.
"Not a long ago, Avakov said that the Donbass crisis could be resolved only militarily and called to block any trade ties with the [self-proclaimed] Donbass republics. Perhaps, Avakov is one of the most 'hawkish' politicians in the Ukrainian leadership. This is why his remarks about diplomatic scenarios raise eyebrows. He contradicts himself. I think he has no such plan at all. His words are not about actual politics," Popov told Radio Sputnik.
Commenting on Avakov's statement, Sergei Tsekov, a member of the Russian parliament's upper house from Crimea, said that Kiev will continue military actions in eastern Ukraine.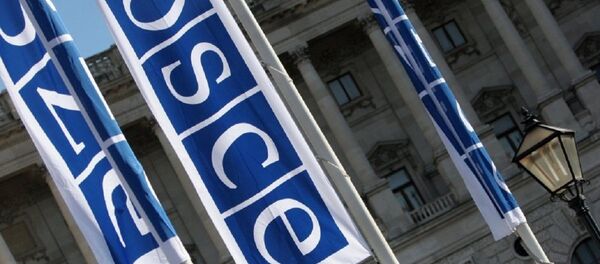 23 February 2017, 23:15 GMT
"They've made tons of different statements in the last three years, so it's hard to believe them. It is very strange that Avakov talked about diplomacy. He was always was a man of war," Tsekov
told
Sputnik.
The lawmaker underscored that Kiev's statements on the settlement of the crisis are not systemic. At the same, Kiev systematically continues military actions in Donbass.
According to Tsekov, Avakov's words should be regarded as another attempt by Kiev to draw attention.
"They will continue the war in Donbass. They will do that their political survival depends on war," he concluded.
Never miss a story again — sign up to our Telegram channel and we'll keep you up to speed!