This time, the virtual row broke out as Dubai's former Police Chief Dhahi Khalfan Tamim controversially tweeted that women who say no to sex in reality want to have it anyway, alluding to a concocted Swedish saying, Swedish news outlet Fria Tider reported.
"When a woman says no, she means in fact yes / a Swedish proverb" read the post on Tamim's Twitter account which has 1.6 million followers.
عندما تقول المرأة لا فهي عادة تقصد ان تقول نعم / مثل سويدي

— ضاحي خلفان تميم (@Dhahi_Khalfan) 23 февраля 2017 г.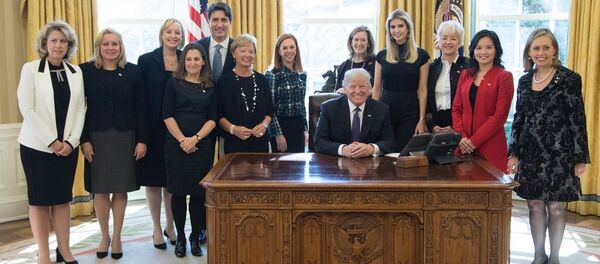 15 February 2017, 13:39 GMT
​However, the 65-year-old police veteran was met with opposition from Yemeni journalist, writer and activist Hind al-Eryani, who currently operates in Dubai. Al-Eryani accused the former police chief of encouraging violence against women and expressed disbelief that such a proverb could ever exist.
The Swedish Institute, a Swedish government agency tasked with promoting the country's interests abroad and spreading information about Sweden, stepped in to clarify the issue in the heated debate.
"When a woman says no, it means no," the Swedish Institute tweeted in English via its Arab account.
​Dhahi Khalfan Tamim is a Lieutenant General and is the Head of General Security for the Emirate of Dubai. He was chief of the Dubai Police Force from 1980 to 2013.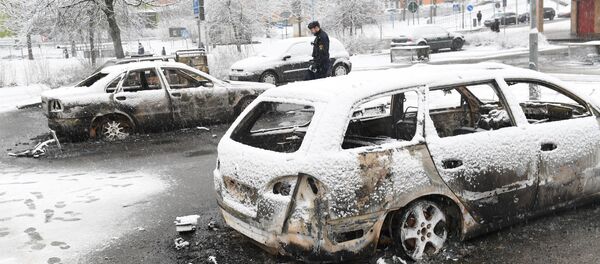 22 February 2017, 13:29 GMT
Recently, a dispute about Sweden as the "rape capital" of Europe has flamed up after bitter rants by US President Donald Trump and former UKIP leader and founding member Nigel Farage, who both claimed that uncontrolled migration has led to a dramatic surge in sexual crimes. Evidence to back this startling claim, which largely contradicts Sweden's feminist image, rests upon comparative
international statistics
that suggest that Sweden has 63.5 reported rape incidents per 100,000 citizens, which is more than twice as much as in Belgium, which is the closest European country based on those numbers.
Sweden, on the other hand, has been at pains to disprove this negative publicity. Swedish media leave no stone unturned to prove the critics wrong. Popular arguments include the fact that in Sweden each case of sexual violence is recorded as separate incidents, unlike other countries that tend to log repeated rapes as a single incident. Another popular argument is that Sweden significantly broadened its definition of rape in 2005, following which the term rape also applies to what other countries classify as "assault" and "bodily harm." Still another argument aimed at shattering Sweden's unsolicited image as "a rapist's paradise" is that Swedish women have been encouraged to report sexual assaults or rapes, unlike other countries where a great social stigma still hangs around these issues.
Critics, however, continue to accuse the Swedish government of 'covering up' migrant rape and violent crime for the sake of its self-proclaimed image of being a "humanitarian superpower."
​Never miss a story again — sign up to our Telegram channel and we'll keep you up to speed!