The reform, if enacted, will see Turkey transform into an executive presidency from a parliamentary system. The current constitution came into force in 1982, with the latest amendments introduced in 2010.
The new constitution "involves removing the office of the prime minister who is currently appointed by the parliament and making the president the head of the government," Andrei Veselov wrote for Sputnik. The president would also "appoint all ministers and vice presidents. In addition, the powers of the parliament would be limited. The ministers would not need to report to lawmakers."
Veselov maintained that the new constitution would give the opposition less opportunity to exert parliamentary control over the government.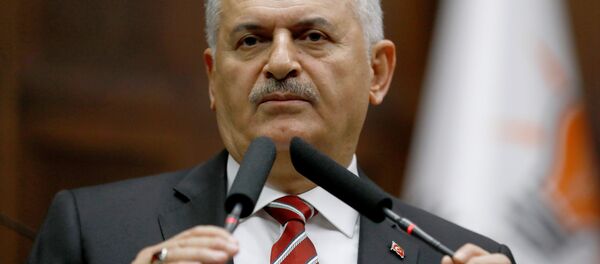 25 February 2017, 21:57 GMT
Secondly, the new constitution would "limit the rights and privileges of the military, Erodogan's main opponent. Those linked to the military would not be able to run in an election. Military courts would be abolished," he detailed.
In addition, the Supreme Board of Judges and Prosecutors (HSYK) "would lose its independent status" and would become subordinate to the justice minister, who is appointed by the president, Veselov said. He added that there is a lot of bad blood between Erdogan and the disciplinary body due to a 2014 anti-bribery campaign that saw several senior AKP officials arrested on corruption charges.
The referendum on constitutional change is scheduled to take place on April 16. If voters support the reform, Erdogan would be able to remain in power until 2029.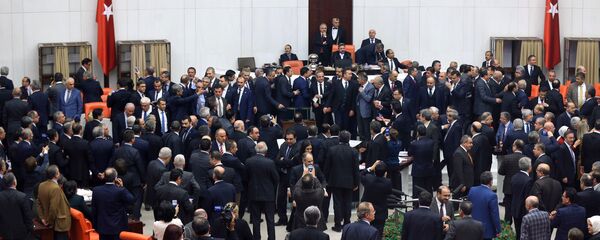 10 February 2017, 09:49 GMT
The reform has been criticized by opposition parties as an attempt by the president to grab power, but Prime Minister Binali Yildirim argued that the vote would ultimately put more power into the hands of the people who would pick the government and the president.
The Justice and Development Party launched its campaign on February 25, while Erdogan kicked off his campaign on February 17. Both have highlighted Ankara's response to the failed July 2016 coup, as well as its ostensible successes in pushing Daesh out of northern Syria and countering the activities of the Kurdistan Workers' Party (PKK).
Never miss a story again — sign up to our Telegram channel and we'll keep you up to speed!